Gwent Police gives £300k of crime cash to community groups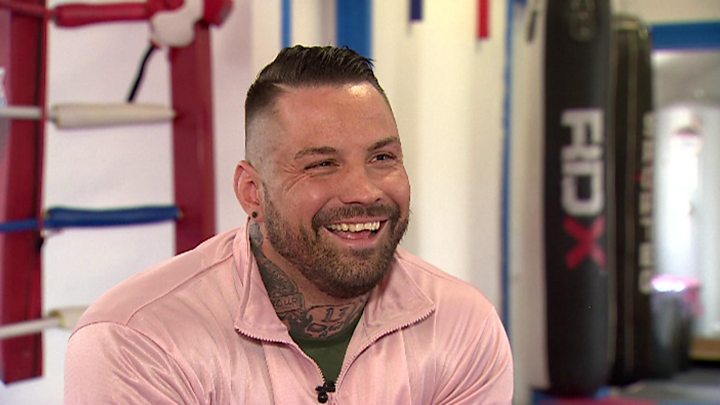 Almost £300,000 seized from criminals has been used to help community projects in the Gwent Police area.
The Partnership Fund, run by Gwent police and crime commissioner (PCC) Jeff Cuthbert, is funded by proceeds of crime and from unclaimed property.
More than 80 schemes will benefit from the money, including Bertie's Caldicot Amateur Boxing Club.
Mr Cuthbert said "small amounts of funding can often make a big difference".
Bertie's, in Sudbrook, Monmouthshire, has been awarded £2,500 for boxing equipment to attract more young people and people with disabilities to the club.
One member, Gareth Hughes, 36, of Chepstow, broke his back in a motorbike accident last year.
The former doorman hopes to fulfil his goal of taking part in a wheelchair boxing bout and is being trained by Bertie's boss and amateur boxer, Martin Lewis, 35, who is certified for disability training inclusion.
Mr Lewis said: "We take young people off the street and let them throw their energies into boxing. This money will help us attract even more young people.
"I also want more disabled people to make use of the facilities and show them that boxing is for them as well. Gareth is proof that anyone can take part."
The fund opened in January, with each group able to apply for between £250 and £10,000. The applicants had to demonstrate how their project would help with the PCC's priorities for Gwent.
Barnardo's in Newport will receive a £6,100 grant to help it run a 12-month therapeutic programme for children and parents who have been affected by domestic violence and abuse.
And Van Road Trails, in Caerphilly, will spend the £10,000 it has been awarded on a project to remodel the BMX and mountain bike trail on its site, with the aim of attracting new riders and to divert young people from potential criminal activity and anti-social behaviour.
Mr Cuthbert said the fund was a "fantastic way" of using ill-gotten gains for "positive community action".
He added: "I would like to congratulate all the projects funded on their success. I know that small amounts of funding can often make a big difference to people's lives and can sometimes be the catalyst which can help small community projects to develop, grow and help even more people."