Thunderstorms 'sudden flooding' warning for Wales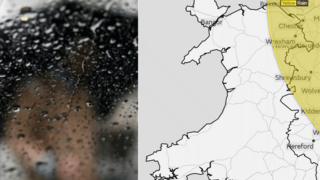 Forecasters have warned of thunderstorms across north east Wales on Thursday.
A yellow warning of rain has been issued by the Met Office until 02:00 on Friday.
Forecasters said the storms might miss many places, but where they do develop, intense downpours are likely.
They have warned it could bring the threat of sudden flooding to roads and property and affect travel. Lightning and hail are also possible.