Wales 'behind UK' in wooing investors, think tank says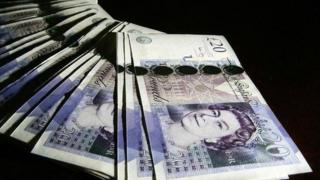 Wales is "lagging behind" the rest of Britain in attracting private sector investment, a think tank has said.
Centre for Cities' report said Wales gained only 1% of Britain's commercial property investment last year - compared to more than 50% in London.
More than £43bn was spent in London compared to £0.5bn in Wales, the report said.
It said Welsh cities should take the lead in rebalancing a "London-centric" investment market.
Wales was behind every other British nation and region, the report said, with the north west of England next at 2%.
Andrew Carter, chief executive of Centre for Cities, said: "The onus is on Welsh cities to attract more of the investment needed to boost local and national economic growth in the coming years.
"Investors tell us that regional cities are an increasingly appealing prospect because of London's high property prices - now these places need to take advantage by ensuring they are as attractive and open for investment as possible."