Children with arthritis: lack of Welsh services 'a strain'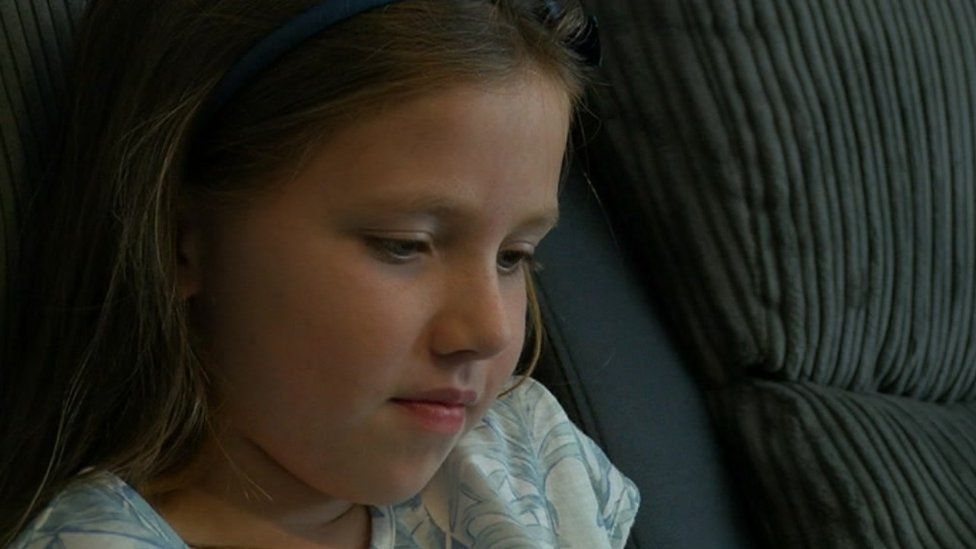 A lack of services for children with arthritis in Wales is putting a "massive strain" on families, a father from Pembrokeshire has said.
Eight-year-old Aimee from St Ishmaels, Haverfordwest, has polyarticular juvenile arthritis and has to make a 230-mile (370km) round trip to see an adult rheumatologist in Cardiff.
Two weeks ago, AMs backed calls for an improved service for children in Wales.
The Welsh Government said it was considering the issue.
Aimee is one of about 600 children in Wales with arthritis and was diagnosed with the condition when she was two years old.
She suffers with pain in her knees, ankles, fingers and elbows and sometimes uses a wheelchair.
Children with arthritis from south and mid Wales are currently treated by an adult rheumatologist at University Hospital of Wales in Cardiff, on a part time basis.
Patients in north Wales are often treated over the border at Alder Hey hospital in Liverpool.
Aimee's father Darren Dworakowski said: "At the moment there isn't actually any facilities in Cardiff.
"We're using an outpatient department with an adult rheumatologist... so we haven't got anything in Wales at this moment in time, it's all very much on the fly and nothing permanent, no base, no nothing... it's very poor to be honest."
He said travelling for appointments was "untenable" and caused a "massive strain" on the family financially and meant Aimee's siblings had to take time off school.
North Wales Plaid Cymru AM Llyr Gruffydd has joined calls for a Welsh service.
He said travelling for appointments was "disruptive" for children.
"Clearly, it affects education, personal development and other things. So we have to develop a service for ourselves here in Wales because that's the very least our children deserve," he said.
A Welsh Government spokesman said: "The health secretary has said he will consider the call for the new service alongside the positive actions we're already taking to support and treat people with musculoskeletal conditions, taking into account the results of the Welsh Health Specialised Services Committee review which is currently under way."