BBC Cymru host Tommo 'should publicly apologise' for remark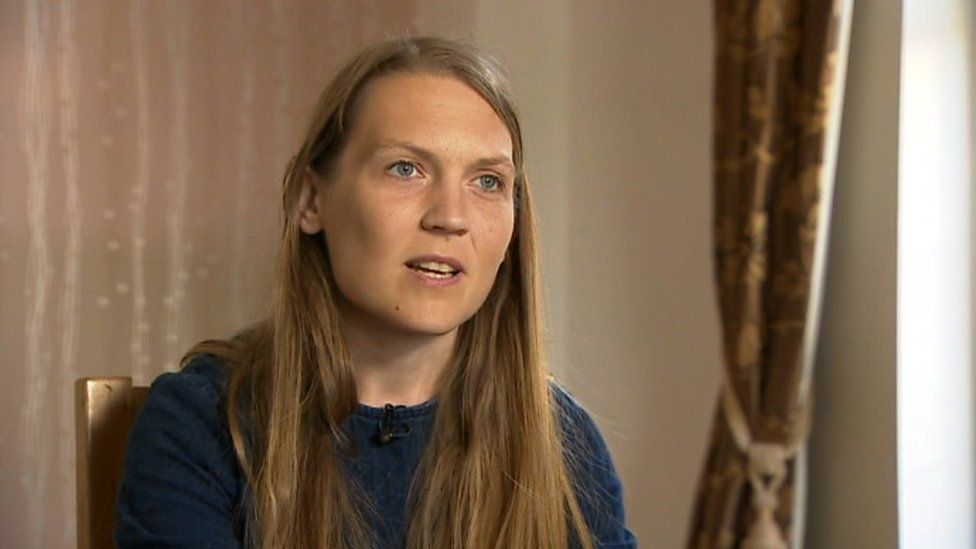 A woman who was raped has called for a BBC Radio Cymru presenter to publicly apologise for remarks he made at a Ceredigion music festival.
But Llinos Dafydd, from Llandysul, said this was "not good enough".
She was not at the event and did not make the complaint, but she told the programme she was "disgusted" and "deeply disappointed" to read about what he said.
She said: "It's not an easy step to go out there and say 'I've been raped' and go to the police.
"But with this and Tommo going back to his work so soon afterwards... it gives the message 'I shouldn't speak out and I shouldn't talk about rape'.
"If we let this go it gives the message out that it's OK to belittle rape victims and make a joke out of it, and it's not."
She added she did not want to see the presenter lose his job but believed the BBC and Radio Cymru "should have done a little bit more than what they did".
"They should have been open from the start and Tommo should also publicly apologise."
Mr Thomas, who lives in Cardigan, also works as a stadium announcer at Wales' home football matches and at Parc Y Scarlets rugby ground in Llanelli.
He was taken off air two weeks ago following the complaint by a member of the public about the remarks. He was not broadcasting at the time.
A BBC Wales spokesman would not comment further but said on Wednesday: "Following an internal investigation, Tommo has apologised unreservedly to the independent festival organisers for the comments he made when compering the event.
"The BBC takes complaints of this nature very seriously and has taken appropriate action following the investigation. Tommo will return to present his daily show next week."
The BBC would neither confirm nor deny that he referred to rape.