Army 'lags behind' on ex-service skills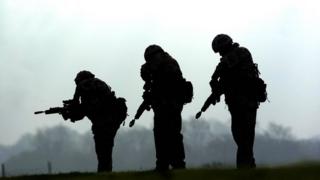 The Army is "lagging behind" the RAF and Navy in making sure its personnel have the skills and recognised qualifications to help them get jobs when they leave, it has been claimed.
Bridgend MP Madeleine Moon, a member of the Commons defence select committee, said the infantry in particular needed to do more.
This was echoed by a Welsh specialist ex-forces training company.
The Army has been asked for comment.
Swansea-based company British Training Board said infantry skills such as project management and logistics did not receive the same accreditation as subjects like engineering.
Research last year by two military charities and Deloitte found only around a quarter of firms used schemes to help ex-service personnel find work.
Just under 10,000 people left the Army in the UK in the last 12 months.
One of them is Francesca Burrows, from Skewen near Neath, who served for 12 years including tours in Iraq and Afghanistan.
As a combat medical technician, her job varied from being an ambulance crew member to being the lead clinician for 25 soldiers on the front line.
Ms Burrows found work at training company Call Of The Wild, where she teaches first aid and helps with business development by bringing in new clients.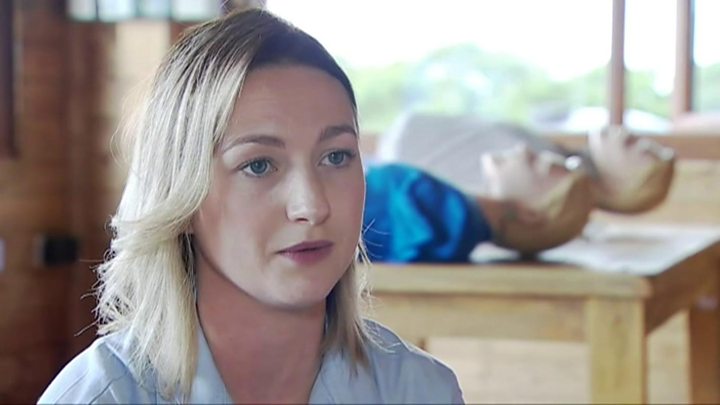 She said the Army had done work to prepare soldiers for civilian employment.
But British Training Board's chief executive Adrian Rabey said many employers do not understand how an army role equips people for their businesses.
"They think that a weapons training expert, for instance, there's no way that he could know anything about their business," he said.
"What they don't realise is, when they do their courses, they do everything from facilities management to project management to leadership management within that course."
He added that while the Army has improved qualifications for technical roles such as engineering, it had not done the same for "lower trades and non-technical trades".
A sergeant in the infantry would not usually have NVQs in areas such as teaching, project management and logistics, for example, despite having these skills.
Mr Rabey and his brother set up their company after both encountered difficulties when they left the Army after each serving 22 years.
Madeleine Moon said because the RAF and Navy had more technical skills they were more obviously transferable.
"With the Army, particularly the infantry, they are lagging behind in terms of transferability of skills and making sure the qualifications that are attached to those skills are ones that have an understandably recognised qualification at the end of their career", she said.