Rare blue lobster Chelsea rehomed at Anglesey Sea Zoo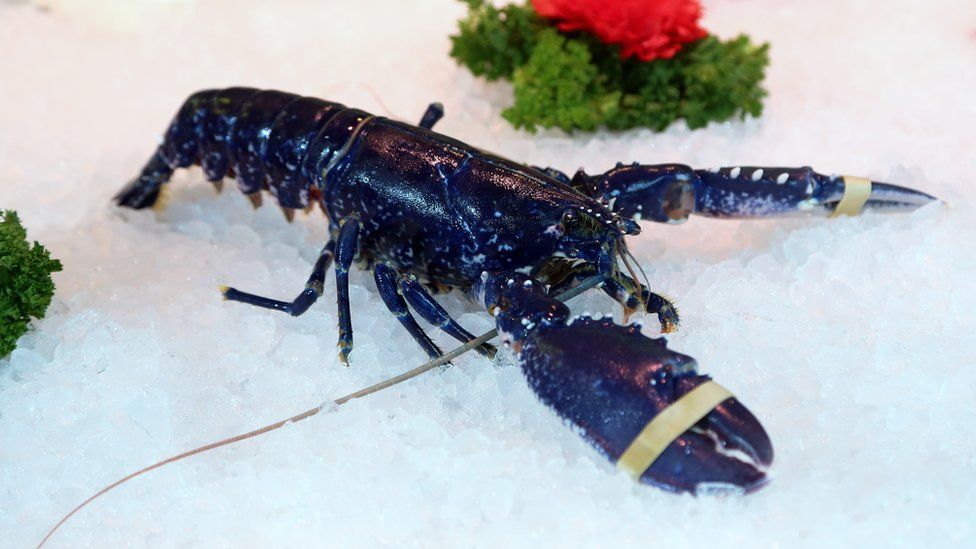 A rare blue lobster that was saved from the cooking pot when a fishmonger discovered it was a one in two million specimen is to be rehomed on Anglesey.
The lobster was caught off North Berwick, East Lothian, and sent to Swansea fishmonger and restaurant supplier Adrian Coakley-Greene, 70.
Now the Lobster Hatchery of Wales at Anglesey Sea Zoo has offered to take the crustacean named Chelsea.
Bright blue lobsters have a genetic abnormality that causes them to produce more of a certain protein than others.
Mr Coakley-Greene said: "I did some research and found one in every two million lobsters is a blue.
"So he's off the menu - he's too rare and beautiful for a thermidor."