Powys council 'may take legal action' over Bupa-run care homes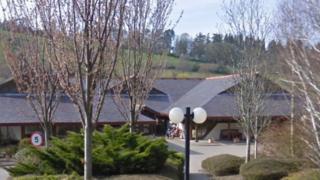 Powys council is considering taking legal action against a private healthcare provider after discovering it is transferring the running of 12 care homes to a third party.
Bupa has had a contract to run the council-owned homes for 16 years.
Council leader Rosemarie Harris said she heard the news through media reports and had not had any formal confirmation from Bupa.
Bupa said its priority was informing residents, employees and regulators.
A spokesman added: "As part of today's announcement we contacted Powys county council and will continue our discussions as we move forward with the transfer of homes."
Councillor Harris said: "[We] have not been involved in discussions. We consider that Bupa's actions are unlawful and we are considering taking legal action.
"We are seeking an urgent meeting with Bupa but we do not anticipate any change to service delivery.
"All services commissioned by the council with Bupa are under contract and we will be seeking assurances from the company about future operations."