Injuries during MoD live ammo training exercise double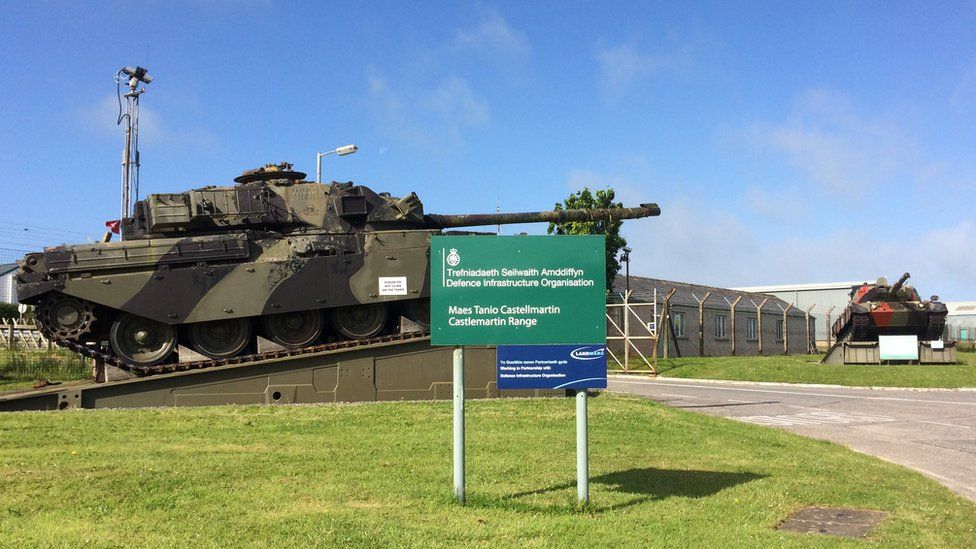 Injuries during live ammunition training on Ministry of Defence sites in Wales have doubled in two years.
Figures from the MoD show minor, serious and major injuries rose from 109 in 2013-14 to 219 in 2015-16.
Since April 2013, there have been two deaths - both at Castlemartin, Pembrokeshire, in June after an explosion in a tank.
The MoD said safety was "of paramount importance when conducting live firing" and strict procedures were in place.
The figure for 2015-16 was down on the year before when the total was 245.
Minor injuries rose from 70 to 154 between 2013-14 and 2015-16, serious injuries doubled from 31 to 68 in 2013-14 and 2014-15, but fell to 25 in 2015-16.
Major injuries leapt from eight to 40 over the three-year period.
Of the 573 injuries in the past three years, 378 were military personnel, 187 were civilians and eight were categorised as other or unknown.
Major injuries are those which could be fatal, leave a person in hospital for more than 24 hours or those which cause someone who was not working to be taken to hospital.
Serious injuries relate to those that leave someone unable to work for more than seven days.
Minor injuries cover those not classified in either of those two categories.
The MoD said some minor injuries may have been treated straight away and were therefore not reported.
Risk assessments are carried out prior to firing practices and the MoD has strict controls in place once training begins.
Investigations are carried out in the event of injury or death.
Live firing training sites
Castlemartin Range, Pembrokeshire
Kinmel Park at Bodelwyddan, Denbighshire
Llansilin Rifle Range, Powys and Shropshire
Manorbier, Pembrokeshire
Pembrey Sands, Carmarthenshire
Penally, Pembrokeshire
Sealand Range, Flintshire
Sennybridge and Epynt Way, Powys