Grenfell inquiry: Sprinklers in Wales new-builds 'vindicated'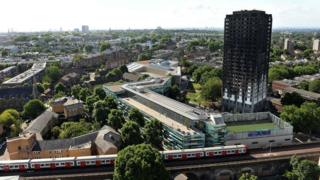 A decision to make it compulsory for all new homes in Wales to have sprinklers has been vindicated, a former fire chief has said.
Wales became the first country in the world to introduce the law in 2013.
The move was criticised with claims house builders would be put off by costs of installing sprinklers.
But now there has been a call for all high-rise council flats to have sprinklers following the Grenfell Tower blaze in June where 80 people died.
A public inquiry will look at the causes of the fire, the adequacy of high-rise regulations, Grenfell Tower's refurbishment and the actions of public authorities before and after the blaze.
London's fire commissioner Dany Cotton says the Grenfell disaster must be a "turning point", calling for sprinklers in all high-rise council flats across the UK ahead of the inquiry's first hearing on Thursday.
Ronnie King, who led Mid and West Wales Fire and Rescue service and is honorary secretary of the all-party parliamentary group on fire safety, said the move in Wales, which was originally proposed by Labour AM backbencher Ann Jones, was "vindicated".
"Ann Jones' measure, now legislation, is the only country in the world which has this and by gosh how good that has proved to be now?" he added.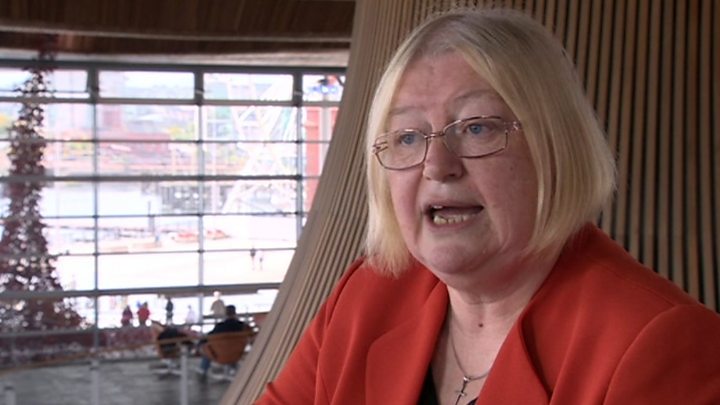 In Wales, 18% of high rise social housing have sprinkler systems installed and Mr King said it would cost about £1,100 per flat to put them in existing flats.
A BBC Breakfast investigation which focused on half the UK's council and housing association-owned tower blocks found just 2% have full sprinkler systems.
Ms Jones, AM for Vale of Clwyd, believes sprinklers should also be fitted in existing buildings.
"We have to look at a way we can retro-fit," she told BBC Radio Wales' Good Morning Wales programme.
"Retro-fitting is more expensive than putting it in at new-build stage but it's something we need to look at seriously.
"It's a very low cost - it's not an awful lot in terms of fire safety."
She added: "We see more and more high-rise buildings and we have to have the regulations that fit the build."