Vaginal mesh expert: Lack of robust response in Wales
By Kate Morgan
BBC News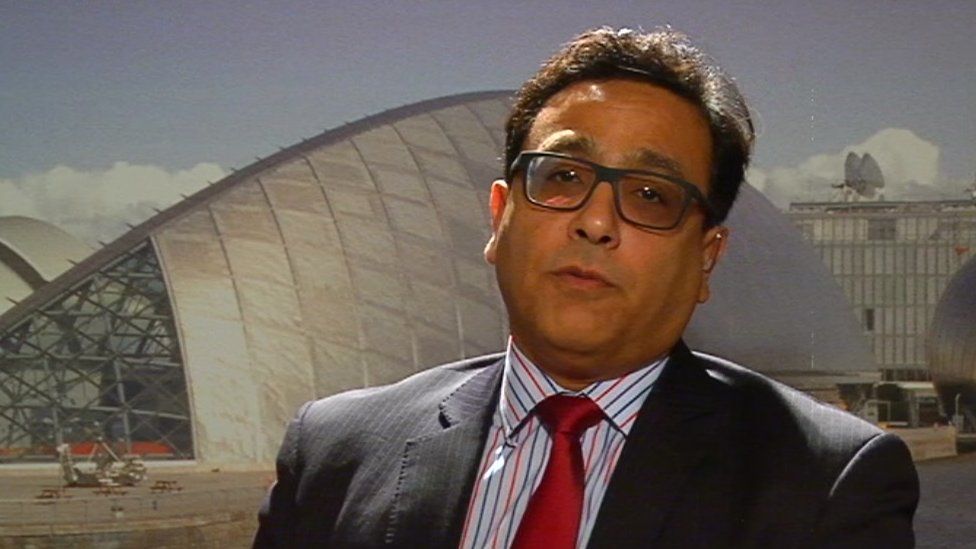 A leading clinician has criticised what he calls a lack of "robust" action in Wales over the use of vaginal mesh.
Dr Wael Agur, who has advised the UK and Scottish governments, supports calls to ban mesh for vaginal prolapse.
Following reviews, Scotland and England now do not routinely recommend it for such surgery.
Wales' chief medical officer said it had "systems and structures" to get the same outcome without the same action.
Dr Agur said: "I've seen little from the Welsh Government. There does not seem to be continuing participation in the mesh groups.
"And there does not seem to be a robust view on the benefits and risk of these procedures - and that surprises me."
He said it was particularly surprising, given it was leading urologists and urogynaecologists in Wales who had conducted what he considered one of the best studies in the area.
Mesh implants, which include different types of plastic tape and slings, are used to ease incontinence and to support organs such as the vagina, uterus, bowel, bladder or urethra which have prolapsed after childbirth.
Some have caused painful and debilitating complications for patients, with hundreds of UK women launching a legal action against the NHS.
The polypropylene meshes are still prescribed on the NHS across the UK, however recent reviews in England and Scotland said they should not be routinely used for pelvic organ prolapse.
Grandmother Jemima Williams, 57, of Barry, Vale of Glamorgan, said she often struggles to get out of bed due to complications arising from a vaginal implant for a prolapse.
She wants the products banned.
"It's just torture," she said. "It's an instrument of medieval torture. It's horrible. And it takes you to the darkest of places.
"It's like a cheese grater or a cheese wire cutting into your most intimate parts. It's a pain that you can never get away from."
Ms Williams said she once lived an active life but she now needs a stick to walk and cannot drive.
The Welsh Government said it was building on work already done this side of the border by accepting the conclusions of the latest NHS England report.
It was part of the UK group that informed that review and is now setting up a task group to make sure the recommendations are properly implemented here.
Wales' chief medical officer, Dr Frank Atherton: "We're looking now to make sure in Wales that clinicians and the service we provide is consistent with the recommendations contained in these reports."
Dr Atherton said that while the Welsh Government had not issued specific guidance on the routine use of mesh tape in prolapse surgery in the same way as England and Scotland, it had "taken the same line" but via "a different route".
"We expect all of our services to comply with the standards and the guidelines, set out...by the various speciality societies and they are very clear that, for example, in pelvic organ prolapse, as a primary repair that mesh is not appropriate in those circumstances."
He added: "I believe we have the right systems and structures in place here in Wales to make sure that we get the same outcome as Scotland and England and that where mesh is used, it is used appropriately."