Fentanyl influx 'an alarming prospect' for drugs groups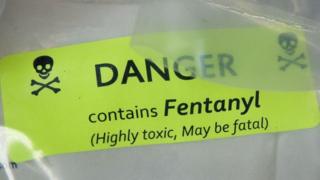 Drug agencies in Wales have admitted they are not ready for a potential influx of the painkiller fentanyl, which has led to a number of deaths.
At least 60 people have died in the UK in the last eight months and there have been numerous cases in the United States and Canada.
The synthetic drug is often mixed with heroin and quantities the size of a pinhead have been considered dangerous.
The Welsh Government said it was monitoring the drug's impact in Wales.
Official figures show there was one death in Wales from fentanyl in 2016, the victim coming from Gwynedd.
Last month, a man from Newport pleaded guilty to buying fentanyl from China and selling it on the dark web, where special software allows users to largely remain untraceable.
"It's a very alarming prospect," said Clive Wolfendale, chief executive of north Wales drugs charity Cais and a former deputy chief constable of North Wales Police.
"There's no doubt this is a very strong substance and has the potential to do great, great damage.
'Russian roulette'
"Fentanyl isn't just one drug, there's a range of drugs that are from the same family.
"One of the very scary things is how potent a minute amount can be - a pinhead size can send people off the edge."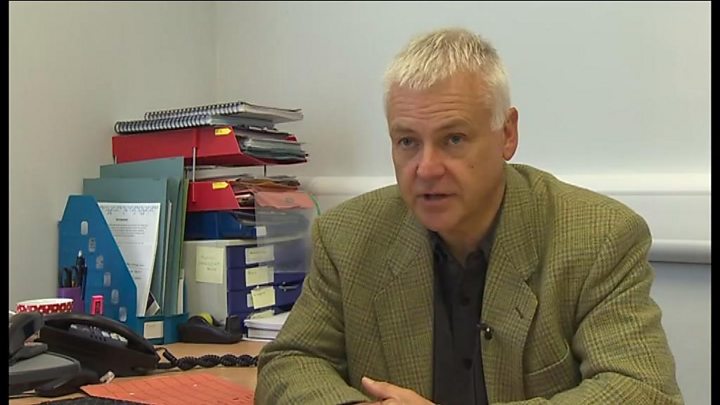 Mr Wolfendale said it has the potential to become as big a problem globally as crystal meth has been over the last 15 years and is produced over the world.
He added: "We are still playing Russian roulette and we are starting with death.
"A drop of this stuff in anything else and it's a new ball game. If this does take hold, it becomes a big one."
The most high-profile fentanyl death was US singer Prince who died from an accidental overdose.
What is fentanyl?
An extremely strong painkiller, prescribed for severe chronic pain or breakthrough pain which does not respond to regular painkillers
An opioid painkiller, meaning it works by mimicking the body's natural painkillers, called endorphins, which block pain messages to the brain
It is often mixed with heroin
The risk of harm is higher if the wrong dose or strength is used
Typical symptoms of a fentanyl overdose include slow and difficult breathing, nausea and vomiting, dizziness. It can also raise or lower blood pressure
Ifor Glyn, regional director of Swansea-based Drugaid Cymru, said the amount of deaths was "frightening" and many people do not know they are taking fentanyl as it is mixed with heroin.
"From everything I've read, it sends shivers down my back," he said. "I've never seen anything that has such a damaging effect.
"We've seen [drugs death] figures in Wales go up for the last two years and that's without fentanyl.
"We need to be doing something now before it hits us."
A Welsh Government spokesman said: "Following a confirmed death in Wales, in May this year Public Health Wales issued an alert to our stakeholders outlining the available information relating to fentanyl along with appropriate harm reduction advice for dissemination.
"An alert like this would be supplemented by increased awareness, vigilance and Naloxone (overdose treatment) provision amongst all relevant health and social care professionals."