Areas 'crippled' by 'worse phone connection than Hebrides'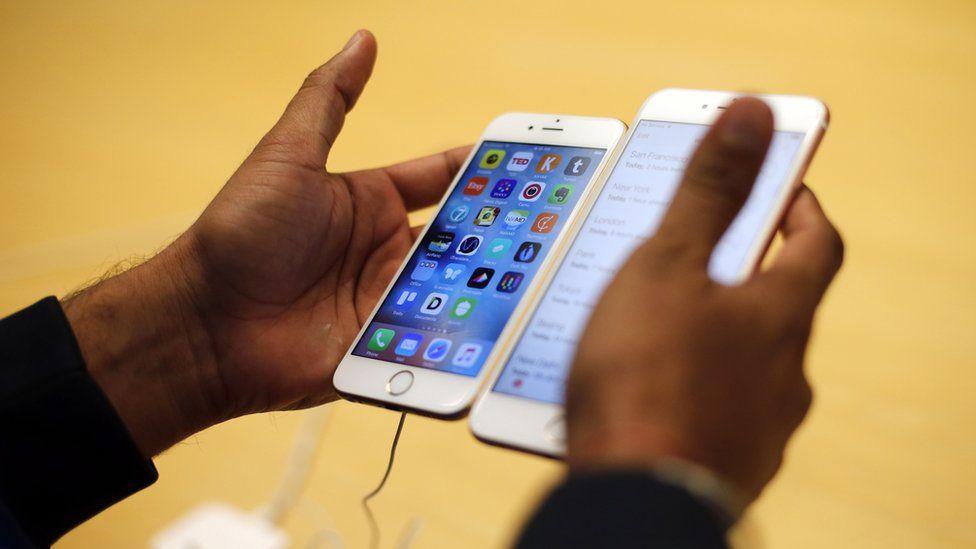 Mobile phone connections in parts of Wales are worse than on the Hebridean island of Tiree, a communications expert has said.
Alan Dix believes the "crippling problem" of not-spots needs to be tackled.
Ahead of a speech in Wrexham on Thursday, he said doing this instead of providing faster broadband would help to transform internet access in Wales.
The Welsh Government is set to publish a plan for improving the situation.
At the Internet Technologies and Applications conference in Wrexham, Prof Dix will give a talk based on 30 years of research and testing mobile access on a 1,000-mile walk around Wales in 2013.
Cardiff-based Prof Dix said: "Although connectivity is likely to have improved over the last four years, the gap between Wales and the rest of the UK is likely to be the same.
"Most of the time, whilst walking and at places I stayed on the way, I felt lucky to get two bars of basic mobile signal and pretty much every area in north Wales was bad."
He said issues that get most attention relate to speed of connections - with many government pledges based around these.
"However, if you spend time in a rural area you realise it is not the speed per se that is most problematic, but the reliability - short drops which are not long enough to be raised as an outage of service," he added.
"These range from a few seconds to a minute, but long enough to break downloads/uploads, which are already slow."
Prof Dix said many problems could be resolved cheaply by developers making small changes to mobile apps, but they "do not think about these issues while in Silicon Valley".
When it comes to connectivity, rural Wales "suffers a double whammy" - topography which makes it expensive to provide coverage and a small population, meaning it is not economically worthwhile to private companies.
"It is fairly unbelievable that in a country whose future success in the world depends on being a high-value knowledge economy, we regard internet access as a privilege of the rich," he added.
The conference draws together researchers and developers from across all fields of internet computing and engineering.
While mobile services are not devolved, Welsh Government ministers hosted a meeting with representatives of regulator Ofcom and local planning officers.
A spokesman said it would soon publish an action plan to improve connectivity based on levers at its disposal.
Welsh Secretary Alun Cairns called on the Welsh Government to ease restrictions on taller mobile phone masts, as had been done in England.
He also said the UK government would consider the idea of letting mobile phone users roam between different networks in areas with poor coverage.
Wales Office Minister Guto Bebb said action was needed now on the issue.
"Although I am pleased to see that the Welsh Government has been undertaking research in respect of telecoms masts and permitted development rights in Wales, it is now time that they bring forward their own mobile planning reforms to support mobile infrastructure roll-out in Wales which are long overdue," he added.