Facetime used for deaf hospital patients by health board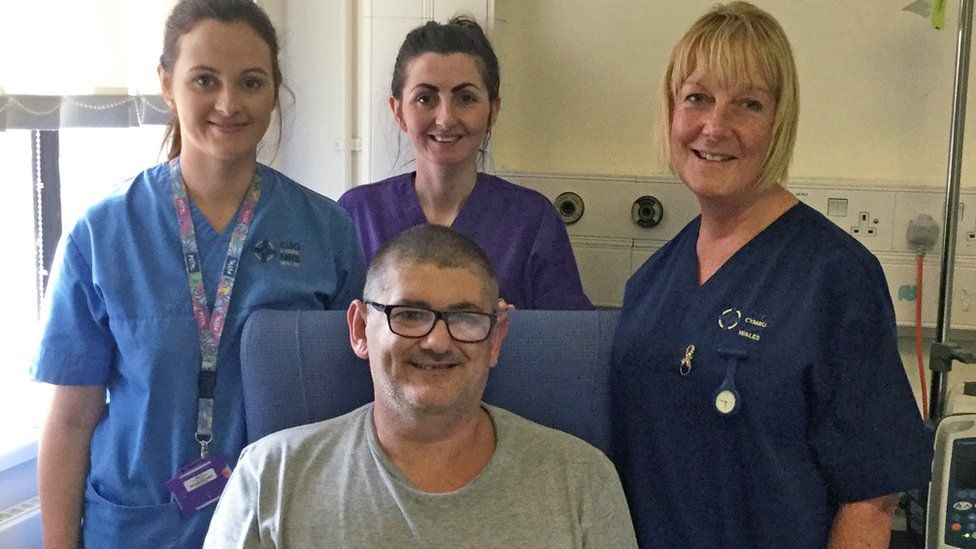 Medics in south Wales hope to roll out a new service to ensure deaf patients and staff always have access to a sign language interpreter.
It follows a trial using the live Facetime video features on iPad tablets at Neath Port Talbot Hospital and the Princess of Wales in Bridgend.
Hip replacement patient Darren Tobin praised the new system as "fantastic".
The Abertawe Bro Morgannwg University Health Board (ABMU) said it was now "fine-tuning" the new service.
Health bosses stressed the system will not replace live face-to-face sessions with British Sign Language interpreters for patients, but was an additional service for use in emergency situations or when an interpreter is not immediately available on the ward.
"I did have a few concerns about having the interpretation through an iPad rather than having an interpreter present," said 51-year-old Mr Tobin, from Port Talbot.
"But I was very happy with the way it went. It was very straightforward and the care I received was excellent.
"The interpreter was fantastic. When the nurse and doctor were explaining about the hip replacement it was all very clear and easy to understand."
The project was carried out under the supervision of the Wales Council for Deaf People, which provides interpreters for the health board.
"It will allow the health board to ensure deaf service users receive appropriate and timely communication support at point of need," said the council's operations manager, Louise McGrath.
"This additional provision makes the service an effective and cost efficient means of ensuring the health board reinforces its commitment to the deaf community."