North Wales drug fix room pilot moves forward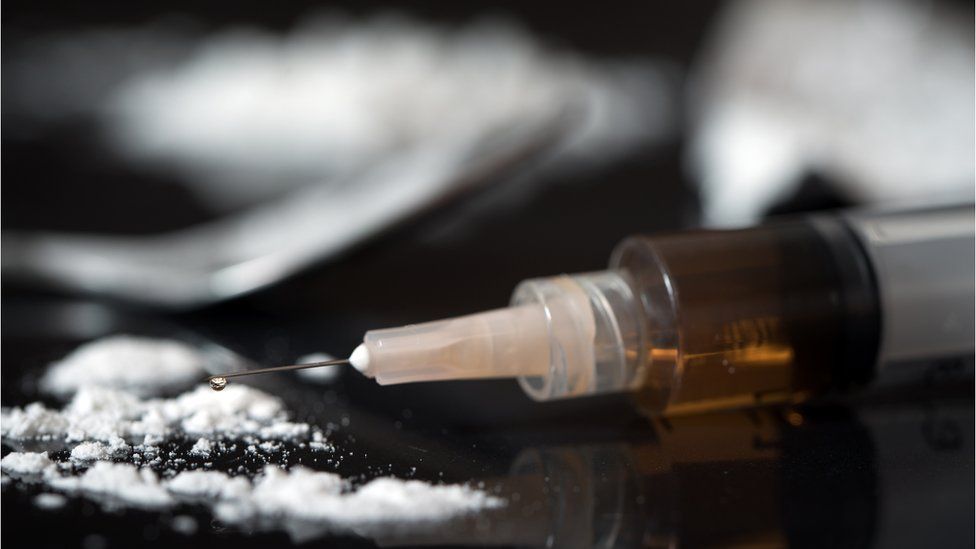 A drug fix room could become a reality in north Wales, according to the region's police and crime commissioner.
Arfon Jones said he is "hoping to pilot" a safe injecting facility in the force area, after research is presented to the Welsh Government.
However, the Welsh Government said the issue "is not straightforward".
"The war on drugs was lost a long time ago and I will continue to work to change the way the police deal with drugs," said Mr Jones, in the report.
"I am a firm believer that people addicted to drugs should be referred to the health service for help as opposed to being dealt with as criminals by the police. Drug addiction is a disease and not a crime."
"I am very keen in piloting what is commonly known as a safe injecting facility in areas of problematic drug use," he said in his report, which is being given to the region's police and crime panel on Monday.
"The benefit of these facilities is to reduce the number of drug related deaths and to help prevent fear of crime and anti-social behaviour in local communities."
The police and crime panel has been told that research on the value of fix rooms is being carried out by the Welsh Government Advisory Panel on Substance Misuse, and will be presented to Public Health and Social Services Minister, Rebecca Evans.
"Following this, I am hoping to pilot a facility in the north Wales region," said Mr Jones.
The Welsh Government said it was continuing to review and monitor evidence from Europe and beyond on "medically supervised injecting centres" (MSIC).
"Unfortunately, this issue is not straightforward given significant questions about whether MSICs are compatible with current UK legislation relating to the misuse of drugs," said a government official.
"Organisations in Wales have established a multi-agency steering group to gather and review the research and evidence for MSICs and to consider whether they are needed in identified areas in Wales."