Cardigan carer jailed for attack on patient, 92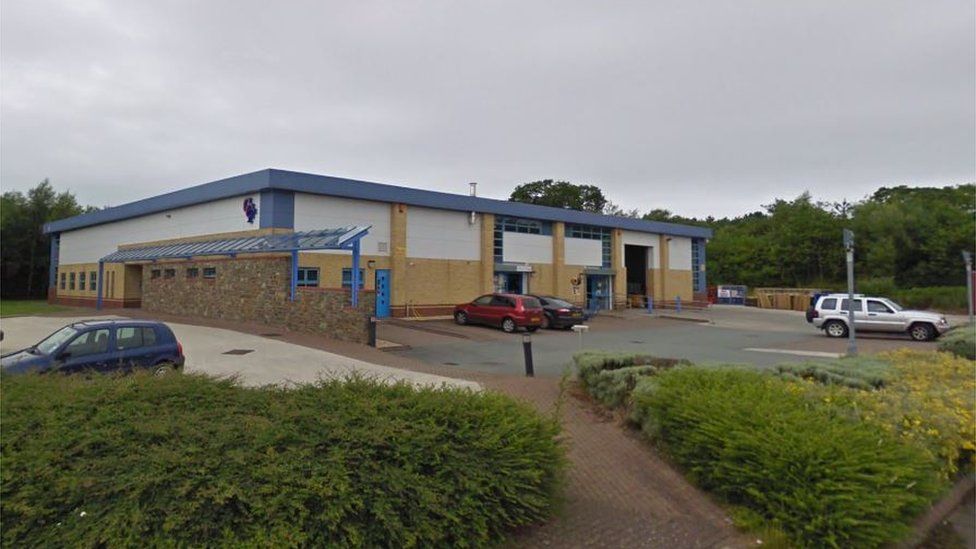 A carer who attacked a 92-year-old patient with dementia and told her she hoped she would fall over and break her neck has been jailed for six months.
Tamara Springett, 59, of Cardigan, Ceredigion, was seen by fellow carers to punch the woman in her ribs.
She was convicted of ill treatment while in the role of a carer after a trial at Swansea Crown Court in August.
Judge Geraint Walters said the elderly woman had deserved to be treated with dignity.
James Hartson, the barrister representing Springett, said she had developed multiple sclerosis and would never be a carer again.
He said her victim had suffered from severe dementia and could be violent and aggressive.
Springett, he said, had not been suited to such a demanding role and had acted out of frustration.
The jury had heard how Springett had thumped the woman after she lashed out at her. On another occasion she had slapped her on her bottom and sworn at her.
Francis Jones, prosecuting, said the patient's husband was now worried about how other carers might treat his wife when he was not with her.
Judge Walters said Springett had shown no remorse and continued to deny her offending and to blame others for the situation she was in.
He was also scathing about the attitude of the management team at Cardigan-based Corban Care, Springett's then employers.
He told Springett: "The evidence of what you did came from a number of courageous young girls who themselves were carers and they engaged in whistleblowing.
"They are to be commended for their decency and honesty.
"I find it particularly disturbing that the evidence given by those girls was that they were fearful of speaking out because nothing would be done by the managers of that company."
Judge Walters said the company had tried to deal with the matter internally "which on the evidence before me meant doing nothing".
The offending came to light, he said, only because one of the carers had gone over the heads of management and directly to social services.
"Whistleblowing must be taken seriously and the authorities informed," he added.
"This sort of thing should not be brushed under the carpet. It is simply not acceptable how these complaints were dealt with."