Distinct health choices made in 20 years since devolution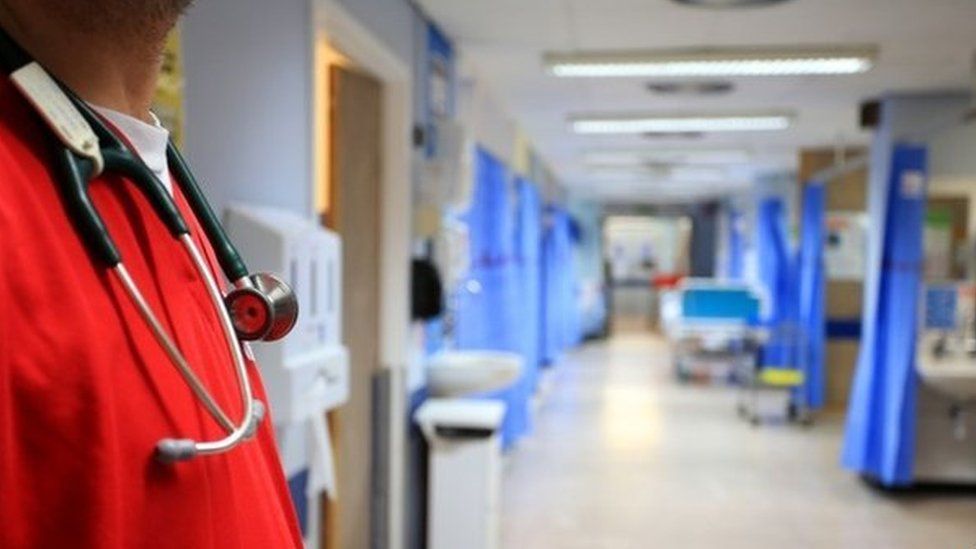 Twenty years ago the people of Wales voted by the narrowest of margins for devolution.
Health, of all the devolved policy areas, has arguably been subject to the most intense scrutiny.
In comparison just 34% of the old Welsh Office Budget was spent on health services.
Supporters of devolution argued it would allow a Welsh Government to develop policies better suited to meet the needs of the nation.
Certainly over the past 20 years, in health, some distinct choices have been made.
In the decade following devolution there was a focus on patient choice and competition in England, but the Welsh Government set about dismantling the NHS's internal market, mirroring decisions made in Scotland.
It culminated in the formation of seven Welsh health boards in 2009 which are responsible for pretty much all aspects of health care in their localities.
There were other flagship policies too, for example scrapping prescription charges, phasing out hospital car parking charges and establishing an Older People's Commissioner.
More recently the Welsh Government introduced new legislation to make it a duty for all public bodies in Wales to put well-being of future generations at the heart of what they do - a world-first according to the United Nations.
But 20 years on from devolution what are the biggest challenges facing healthcare in the next two decades?
By 2039, 44% more people will be aged over 65 with almost a quarter extra people living with a long-term health condition.
Wales has the highest rates of long-term illness of the four UK nations.
Projections show by 2025, there will be a 30% increase in the number of people with dementia compared to 2015.
Without efforts to reduce costs, increase efficiency or reduce the demand for services, NHS spending in Wales will need to rise by an average of 3.2% a year in real terms just to keep up.
Spending on social care would need to rise faster, by 4.1% a year.
Another challenge concerns the Barnett formula which allocates the amount of money the Welsh Government receives from the Treasury.
The formula does not take account of the needs of a population.
About 218,000 people work in health and care which accounts for 15% of all Welsh jobs. But there are severe shortages of staff in certain hospital specialisms such as A&E and paediatrics.
Family doctors report an increasing workload yet GP numbers have remained fairly static in recent years.
There are also significant staff shortages in the social care sector - with pay and conditions frequently less competitive than jobs that need fewer skills.
There are concerns about the potential effects of Brexit on recruitment.
Public satisfaction over NHS care is high with surveys consistently reporting about nine out of 10 patients to be happy with the care they have received by their GP or at hospital.
International studies show steady service improvement in many areas with Wales performing similarly to the other UK nations.
However Wales performs significantly worse than England on preventing deaths from conditions amenable to health care. Avoidable mortality rates here are 16% higher.
Health experts have been asked what changes are needed to take place if the Welsh NHS is to be able to cope in the future.
Dr Jane Fenton-May, from the Welsh Academy of Medical Royal Colleges, Helen Howson, director of the Bevan Commission health think tank, Dr David Bailey, chairman of British Medical Association Wales, and Prof Ceri Richards, head of the College of Human and Health Sciences at Swansea University, gave their views.