Worm beginning to turn in devolved education says expert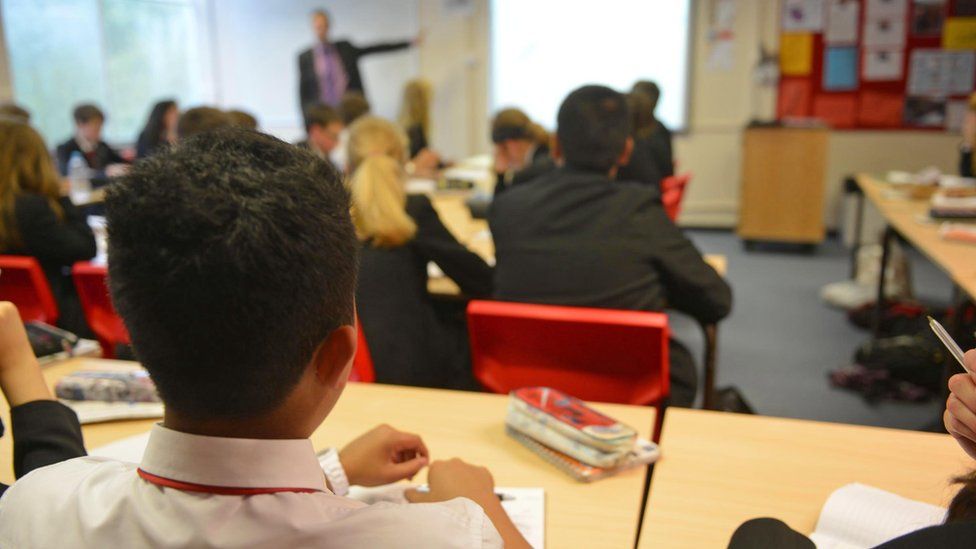 Bethan Lewis on the ups and downs of education in Wales, 20 years after the referendum that led to the Welsh Assembly's creation.
Lagging behind is a phrase that has been used all too often to describe education in Wales in recent years.
And though it is used with a familiar weariness now, it is easy to forget that it was not always the default term for how our schools are performing.
In fact, in the very early years after the referendum led to setting up the assembly in 1999 Wales outperformed England at GCSE level.
But some key decisions in the early period of devolution are now blamed for putting Wales on a lower trajectory in terms of results.
It is now much more difficult to compare with exam results over the border - impossible some would say.
But combined with poor results in the increasingly influential international PISA tests, the narrative of a struggling schools sector is proving difficult to reverse.
"I think you would be hard pressed to find somebody who thinks devolution has been an unmitigated success for education in Wales," Gareth Evans, from the University of Wales Trinity St David's Institute of Education said.
Looking at GCSEs and A-level results, he said: "If you go back to the early 2000s - 2002, 2003 - Wales was in fact performing above average across the UK in both of those measures and now some 15 years later we are considerably worse off."
But now he is more optimistic "that we are getting things right and the worm is beginning to turn".
Initiatives such as the reforming the way teachers are trained and boosting their status along with a new curriculum have been greeted with almost universal enthusiasm - for the principles at least.
But what everyone recognises as long term projects will need to deliver results if the education system in Wales is viewed in a more positive light.
Introducing the foundation phase for three to seven-year-olds, which places more emphasis on learning through play, is often portrayed as one of the most radical changes under devolution.
And, a decade after it was introduced, the feedback is generally positive.
Though, as with other reforms, it is argued that it is it is still early days as the first group to get all their education under the new structure are still making their way though the system.
In 2010, the results of the previous year's Pisa tests were published and Wales' poor showing was described by ministers as "unacceptable".
Since then PISA has dominated political discussions about standards and heavily influenced education policy, though improvements to scores have yet to be seen.
Neil Foden, head of Ysgol Friars in Bangor, argues that any data is useful but of PISA he said "in some respects it's been damaging".
On the backlash to earlier PISA results he said: "It created a really really negative atmosphere."
"There was a huge amount of criticism of schools and I don't think the system has recovered - it's much much harder to recruit people into education, particularly school leaders, and I think part of the blame really goes back to that era."
Rob Williams, director of policy for head teachers' union NAHT Cymru, agrees that sometimes there has been "an unhelpful picture" of the Welsh education system.
"I think it has damaged the image of it - partly because I don't think the Pisa results and how they can and should be used has been fully understood," Mr Williams said.
Any data is useful, he said, "but I think we've got to use it intelligently, not be led by the nose by it but pick out what we think is of use to us and our children".
Boosting the performance of the poorest pupils, pushing the most able, and adapting to major reforms to qualifications and the curriculum are some of the challenges facing schools and the Welsh government.
Progress in those fields may help with another big challenge - repairing the image of the system as we enter the next period of devolution.