Contaminated blood: Welsh victims to seek compensation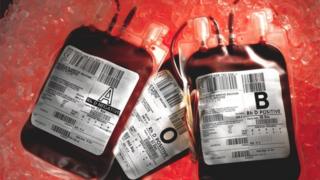 Dozens of Welsh victims of the contaminated blood scandal will be seeking compensation after a High Court ruling, an AM has said.
At least 2,400 people died in the UK after they were given blood products from abroad infected with hepatitis C and HIV in the 1970s and 1980s.
Some 70 of those who died were Welsh, while 273 others are still suffering.
The High Court issued an order on Tuesday allowing about 500 claimants to seek compensation.
But lawyers for the Department of Health argued this was "premature" as a UK government inquiry into the scandal is due to take place.
Cardiff North AM Julie Morgan chaired a meeting of the assembly's cross-party group on haemophilia and contaminated blood on Wednesday and said the issue was top of its agenda.
"So far, we know that 20 to 30 people in Wales have expressed an interest in seeking compensation through this group action," she said.
"Other victims should contact Haemophilia Wales whose lawyers are liaising with the London solicitors on this.
"So far 70 people have died in Wales and at least 273 are living with the life-threatening consequences of receiving infected blood."
She said the group was also fighting for the public inquiry to be judge-led, adding: "It's such a huge injustice. It's one of the worst things that happened under the NHS."
David Thomas, 46, from Penarth, who was infected with hepatitis C when he was given contaminated blood at the age of 12, said he had been through years of stress.
Last year, he started receiving a payment of £4,500 a year after campaign groups lobbied the UK government - but he said: "It's completely insufficient for what we've been through."
Despite being free of hepatitis C since 2015, Mr Thomas, who has two young children, said he is still being denied life insurance and mortgage protection.
"I still live with the fear that were I to die of anything other than hepatitis C, my family wouldn't be provided for," he said.
Mr Thomas' cousin Lee was also infected with hepatitis C when he was 14 - the family had a history of haemophilia and the pair received tainted blood transfusions on the NHS in the 1980s. Lee eventually died of liver failure.
His mother Margaret Sugar said: "Life is not the same. I can't go forward."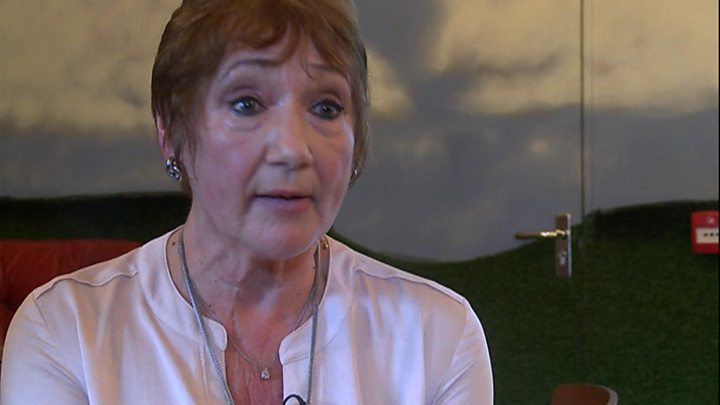 Cardiff-based solicitor Michael Imperato, who is representing some of the victims and their families, said there was more pressure than ever on the UK government to ensure justice for the victims.
"We have widows and families who have been left in dire financial circumstances as a result of this terrible scandal," he added.
In July, Prime Minister Theresa May announced a UK-wide inquiry into the scandal.
Many of those affected believe recipients were not told of the risks involved and say there was a cover-up.