Magi Ann Welsh language reading app wins Lottery award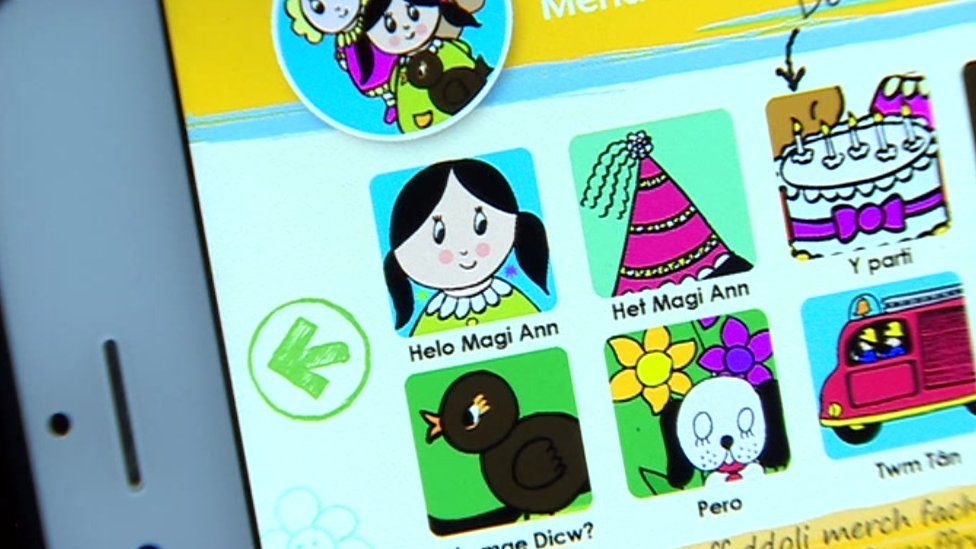 A Welsh language reading app for children and a woman who set up a water safety campaign have been honoured at the National Lottery Awards.
The Magi Ann app which helps non-Welsh speaking parents read with children won the Best Education Project Award.
Debbie Turnbull, whose son Christopher, 15, drowned in 2006, got a Special Achievement Award for her River and Sea Sense water safety project.
The public vote celebrates Lottery-funded projects.
The Magi Ann project brings to life a series of Welsh language books of the same name in six free animated and interactive apps.
It has been downloaded more than 100,000 times and allows parents to tap on a word to find out how to pronounce it, as well as displaying the English translation.
Gill Stephen, of Menter Iaith Fflint and Wrexham who is behind the Magi Ann app, said it was helping to promote the language.
She said: "People all over the world [are using it]. We've had messages from Australia, America, Japan, Patagonia, Isle of Man - all over the place people are learning Welsh."
The River and Sea Sense project educates school children about the dangers of water and what to do if they get into trouble.
A friend tried to save him but they were unable to reach him.
Since starting the project Mrs Turnbull has spoken to almost 200,000 school children across north Wales.
She said she was "absolutely blown away" by the award and hoped it would further promote the cause.
"The main thing is that it gets the water safety message out there which is absolutely vital," she said.
There are seven categories in the National Lottery Awards - arts, education, environment, health, heritage, sport, and voluntary/charity.
The winners will receive a £5,000 grant each to spend on their project.
Watch The National Lottery Awards on BBC One Wales at 11:40 BST on Wednesday 27 September