Q&A: Cancer in Wales
By Owain Clarke
BBC Wales health correspondent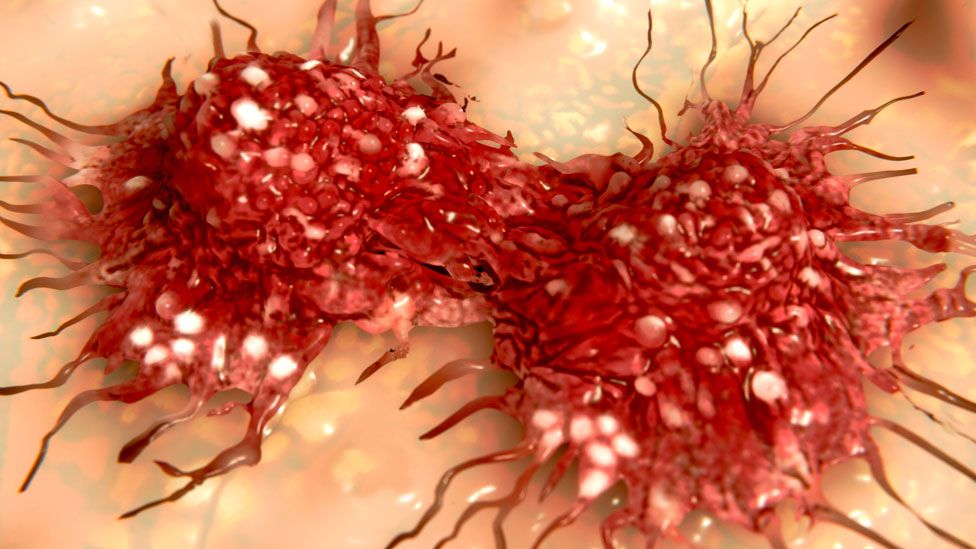 Cancer is a disease most of us have experienced with family, friends or even ourselves. But what are the biggest issues facing patients and the medical profession in Wales?
Cancer is the biggest cause of premature death in Wales and the UK. Anyone born after 1960 now has a 50% chance of developing the disease. A child born today is more likely to develop cancer than not.
Medical advances in treating conditions like heart disease or stroke mean people are living longer - and more likely to develop cancer.
The incidence of cancer is expected to rise at about 2% a year. More cases and improved survival mean the number of individuals living with cancer in Wales will double to more than 200,000 by 2030.
Referrals for suspected cancer have risen by almost 50% in the last five years - increasing the pressure on specialist and diagnostic services.
There are also challenges for these services because Wales has fewer radiologists and scanners than the European average - while consultants are older.
The Welsh NHS spends around 7% of its total budget on cancer care.
About 40% of cancers are associated with lifestyle factors.
Why is early diagnosis important?
Advances in medicine mean there is now more than a 50% chance of surviving the disease.
But a late diagnosis - when a tumour is advanced or has spread to other parts of the body - significantly reduces the chances of curing the disease
Advanced cancer is two to three times more expensive to treat than early cancer.
How Wales compares on cancer survival?
The latest figures show there there are no significant differences in five year survival rates between Wales and England for any cancer.
But one of Wales' leading cancer specialists has reiterated his view that there is a long way to go before we match the best in Europe.
The Wales Cancer Network says several studies have shown overall cancer survival in Wales is "very poor" compared to other UK nations and other developed nations.
This shows how more people each year have been surviving cancer in Wales - even in some of the types of the disease where the nation is lagging behind other European countries.
For colon cancer, Wales is ranked 26th out of 29th European countries for the most recent five year survival rates.
International research has also suggested late diagnosis is a key contributory factor to these poor survival rates.
Why are there delays in diagnosis?
Several factors are at play here.
Poor recognition of signs and symptoms amongst the population - in particular in more disadvantaged communities.
Some individuals fear a cancer diagnosis, even if they strongly suspect cancer.
Others may be reluctant to see their GPs because they are worried about "wasting the doctor's time" - or believe the symptoms will "go away".
Research has also shown that GPs in Wales are less likely than in other countries to investigate potential warning signals - acting as more stringent "gate-keepers".
There can be delays in arranging and completing diagnostic tests - particularly if symptoms are unclear.
Kate Brain, a health psychologist from Cardfiff University's School of Medicine has been looking at why people do not come forward with cancer symptoms or take up screening.
She said people could dismiss vague symptoms and not visit their doctor but there were also particular groups and different influences which could be factors.
"Men tend to delay seeking help but we also see differences in people from disadvantaged communities, with lower awareness of symptoms and there are some negative beliefs around cancer which may cause delays in seeking help," she said.
Can Wales learn from other countries?
Like in Wales, in Denmark if you have obvious or alarming symptoms these are almost always picked up. The challenge is how better to diagnose those patients with vague or harder-to-spot symptoms.
As a result of the fact-finding visit, schemes have started in the Cwm Taf and Abertawe Bro Morgannwg health board areas for GPs to refer patients with less obvious symptoms to diagnostic centres - where the aim is to complete all the necessary tests in one visit.
What about patients' experiences?
Broadly speaking patients have a good experience of cancer care in Wales - with 96% of patients rating their care as good, very good or excellent.