The woman who became Britain's first female firefighter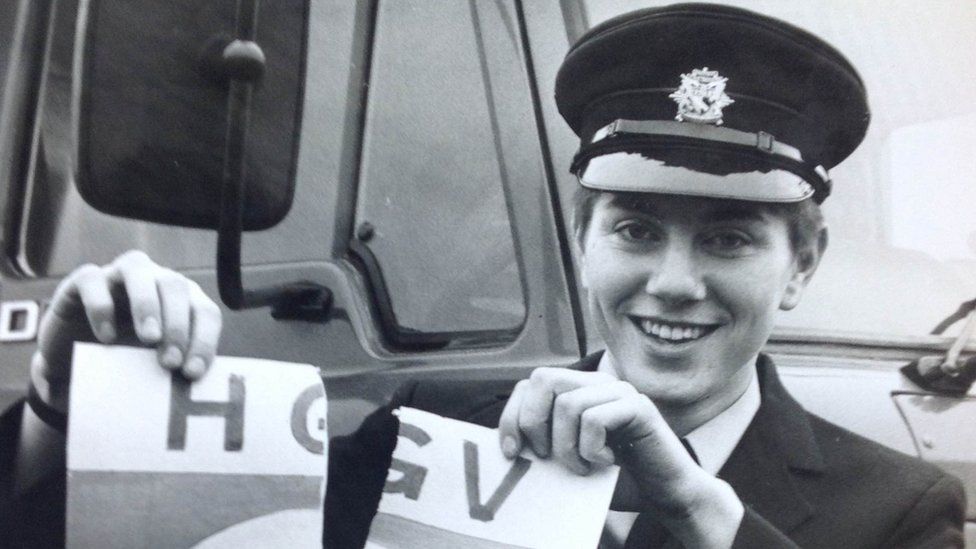 Josephine Reynolds never wanted to be a trailblazer. She never even wanted to be a firefighter.
But when Ms Reynolds was growing up in Narberth, Pembrokeshire, in the 1970s, the idea of a woman joining the fire brigade was unheard of.
So what led to her becoming the first in Britain?
She left west Wales in 1981, aged 16, to live with her father while she looked for work.
She had little idea of what she wanted to do as a career - but when the Norfolk Fire Service opened a new scheme for school leavers, giving them 15 months of training as opposed to the standard 12 weeks, it was the perfect opportunity.
And crucially, it was open to girls for the first time.
Ms Reynolds applied for the course and had to go through a training course and then a formal interview - but was completely unaware of her status as Britain's first female firefighter until she started receiving attention from the press.
"It was very strange," she said.
"There were no women anywhere and when I applied I did not realise that I was the only woman, not that it made much difference.
"It was difficult because you're trying not to stand out but you are put on a pedestal but the people around me were good guys and I had a long time to prove myself.
"By the time I passed the training, they saw I could do the job.
"It was sort of accidental. I wasn't leading a crusade for girls.
"I somehow ended up doing it and loved every minute of it. I was proud to be part of that brigade."
Despite being the only woman in her training group and the country, Ms Reynolds' experience was largely positive and built on the camaraderie of an intense training regime.
"I was treated as an equal the whole way through," she added.
"They put a curtain up in one end for me to change behind of the station but I was treated as an equal.
"After we passed, we all shared a training room, but I didn't mind because we were like one big family."
But Ms Reynolds said she still had to push herself through a brutal 15-month, navy-style training scheme.
"In training, they had to be so careful with what they were trying because if they messed it up it could have messed it up for every other girl," she added.
"We were pushed incredibly hard and I was pushed that bit harder to see if I had enough body strength.
"There is a saying, 'You are only as good as your weakest link', and I was determined it was not going to be me."
There was still some scepticism. One man told her his wife had asked him not to talk to her.
More recently, another woman told her she was not strong enough to be a firefighter.
But despite Ms Reynolds' pioneering career, numbers of female fighters are still low, with 128 in Wales.
Ms Reynolds said it is not good enough, adding: "Nothing has really changed.
"The numbers are so low it is absolutely disgusting that people have not found a way to tell girls that they should have a try.
"I think some girls are scared to make a fool out of themselves, if they went to the training.
"So how do they open this up? Because all the girls I met who are firefighters love it."
Ms Reynolds, now 52, served for four years, leaving only to travel the world after falling in love.
If not for that, she said she could well still be there now.
Her time in the fire service may have been short, but her legacy will last forever.