Most councils in Wales pay less than 'real living wage'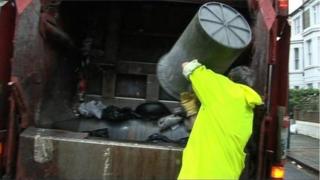 Most councils in Wales are paying some staff less than the "real living wage", BBC Wales has found.
Details obtained from Freedom of Information requests show Cardiff pays all of its workers above that rate and insists contractors do too.
But 46% of council jobs in Wrexham are paid below that level as are 44% of jobs with Pembrokeshire council.
Altogether, 15 of the 22 Welsh councils do not have a commitment to paying £8.45 an hour.
The "real living wage" rate is seen by anti-poverty campaigners as what is needed to cover basic living costs.
It is more than the National Living Wage for the over-25s currently set at £7.50 an hour.
In December 2012, the National Assembly and Welsh Government were among the first to pay it. The seven Welsh health boards have followed suit, although five of them do not stipulate this applies to contracted work.
Contracted workers are an important factor too - as more of the public sector has turned to agencies to save money.
There are more than 23,200 jobs which are paid below the "real living wage" rate in local government in Wales.
Anti-poverty campaigners like the Bevan Foundation argue that, as well as individuals benefiting by £40 a week for a full time job, employers can expect to see increases in productivity and reductions in absences while communities have more money spent within them .
Low wages is one factor holding back the Welsh economy with about one in four people living in poverty.
While there has been a fall in pensioner poverty, working people are more likely to be in poverty than a decade ago.
Steve Thomas, chief executive of the Welsh Local Government Association, said it would cost £85m per year extra if the real living wage was rolled out by 2021.
He said councils were morally committed to moving towards it but the stumbling block was the lack of money to pay for it.
"A number of other authorities have had to make some very tough choices about what they spend their money on. Some have prioritised the workforce and others unsurprisingly have prioritised services.
"You can't do it on a cut budgets and we've had eight years of cuts."
'Right thing to do'
Mr Thomas said putting up council tax would be a pressure on people's personal budgets, including the workers to whom they wanted to give a pay rise.
Pembrokeshire council said it had a large proportion of employees with more than one job, and plans to hold a review into its pay levels.
The Unison union said councillors should be "hanging their heads in shame".
Branch secretary Janet Wyer said there was no reason Pembrokeshire could not be a foundation living wage area.
"It is a disgrace that nearly half of the people delivering vital community services in our county are trapped in in-work poverty," she said.
"They are working as hard as they can keeping public services going yet every week they'll be fretting about paying the bills."
Wrexham said its pay structure was in line with nationally agreed rates.
Conservative local government spokeswoman Janet Finch-Saunders said issues with agency staff in particular needed addressing.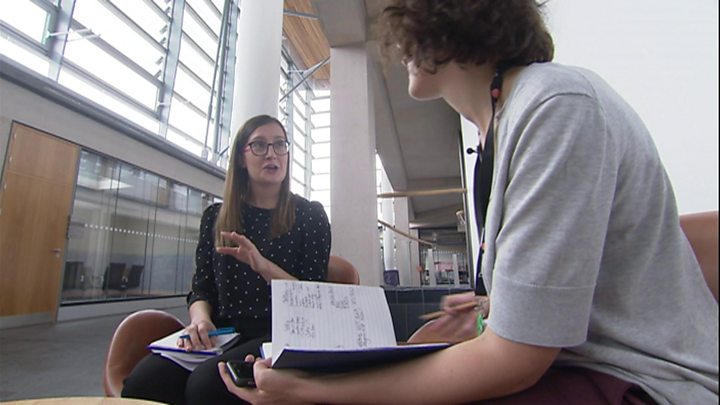 "We believe in aspiration and want to see hard work rewarded with fair pay," she said.
"Unfortunately, councils are becoming increasingly reliant upon agency staff - many of whom cost more than the voluntary living wage, without receiving it themselves."
Cardiff Council insists all firms and agencies working for it also pay the real living wage - or above - to their staff.
There are arguments that councils in big urban areas simply have to pay decent wages because of greater competition in the local labour market.
But Torfaen council leader Anthony Hunt argued it was about choices.
He demanded improved services and said it was the right thing to do to pay a decent wage in return.
"It's not only morally the right thing to do but it also makes sense," he said.
"We feel it will help us with retaining staff, help improve the services they deliver and also help our local economy, because people spend money in local shops who work in the area."