Yosemite rock fall: Climber shielded wife, inquest hears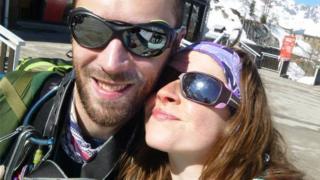 The British climber who died in a rock fall at Yosemite National Park, California, was protecting his wife, a coroner's court has heard.
Andrew Foster, 32, who lived in Cardiff, died in September after completing a climb on the El Capitan monolith with his wife Lucy.
An inquest into his death has been opened and adjourned at Gloucester Coroners Court.
Mrs Foster, 28, was injured in the incident.