Hate crimes in Wales up by 22%, Home Office data shows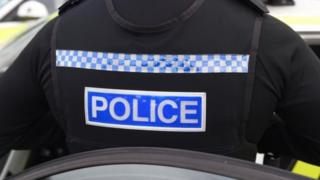 There were 500 more hate crimes in Wales this year - a rise of 22%, according to the latest figures.
Police forces recorded almost 3,000 hate crimes for the year 2016/17 compared with 2,405 in the previous 12 months.
The majority of them are racially motivated - more than 2,000 across Wales - with the force in south Wales recording the most at 1,355.
The figures also show offences against gay and disabled people increasing.
Hate crimes by sexual orientation increased across Wales from 372 to 461 while crimes against disabled people went up from 244 to 338.
The number of religious hate crimes in Wales remained around the same - 123 this year compared to 119 last year.
Across England and Wales the rise in the number of hate crimes was larger, with an increase of 29% since last year.
Offences spiked after the EU referendum and Westminster Bridge terror attack in particular.
The Home Office data showed total hate crimes rose from 62,518 offences in 2015/16 to 80,393 in 2016/17.
Home Secretary Amber Rudd said there was "absolutely no place for hate crime in our society" and said the rise after 2017's terror attacks were "undoubtedly concerning".