Reforms will 'boost Wales' rural broadband and mobile services'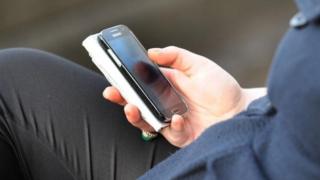 Reforms to outdated legislation will open the way for faster and more reliable broadband and mobile services, Wales minister Guto Bebb has said.
UK government laid draft regulations in Parliament on Thursday needed to reform the Electronic Communications Code.
This will cut the cost of housing phone masts and other communications equipment on private land.
Mr Bebb said it would "enable rural areas of Wales to keep pace with the digital transformation" across the UK.
A recent study by a communications expert found mobile phone connections in parts of Wales were worse than on the Scottish Hebrides islands.
A report by Wales' economy, infrastructure and skills committee last month called on landowners to agree to have mobile phone masts on their land if they want to receive government subsidies as a way to tackle gaps in broadband coverage
Changes to the code will also make it easier for operators to upgrade and share their equipment with other operators to help increase coverage.
And they will make it easier for telecoms operators and landowners to resolve legal disputes.
Matt Hancock, minister of state for digital, said: "It's not good enough that many people are struggling with poor mobile and broadband connections which is why we are improving coverage across the UK.
"We want everyone to benefit from the growth of digital services.
"Removing these outdated restrictions will help promote investment in new technologies such as 5G, and give mobile operators more freedom to improve their networks in hard-to-reach places."
Hamish MacLeod, director of Mobile UK, said: "The Electronic Communications Code is an important piece of the puzzle alongside further planning reform that will help mobile operators to overcome the challenges they face with expanding their networks, while also developing innovative services for customers.
"Good mobile connectivity is no longer an optional extra."