Crime expert wants digital stalking police support officers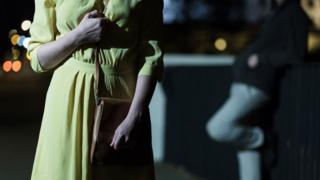 Community cyber investigators should be funded by the Welsh Government to help police combat stalking and harassment, a crime and security expert has said.
The role would be similar to a police community support officer (PCSO) but focus on social media.
Recent figures showed Wales had an above average growth in stalking and harassment in the past 12 months.
Prof Martin Inness thinks they could be funded like regular PCSOs and the Welsh Government has been asked to comment.
He said the growth in stalking and harassment is down to the growing use of social media.
"There's no reason why you couldn't have a community support officer-type role operating in a digital environment," said Prof Innes, director of the crime and security research institute at Cardiff University.
"They could find who is being harassed, who is experiencing these kind of things and where are the clusters of incidents are happening.
"They could gather the intelligence and pass it over to a warranted police officer who could do the investigation."
The Welsh Government, which already funds regular PCSOs in Wales, has previously said it wants all policing matters devolved to Wales.
A rise in stalking and harassment has already been seen in other countries, notably in Asia where social media use is more prevalent.
The Office for National Statistics said the overall rise in crime is in part down to crimes now being appropriately logged by police.
But it said the rise in violent crime, including stalking and harassment, is because there are more offences.
Prof Innes believes the most recent figures from police forces should prompt a re-examination of policing priorities in Wales.