Cyberbullying and trolling reports to Welsh police double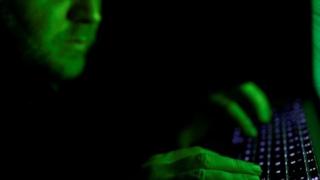 The number of malicious communications recorded by Welsh police forces have more than doubled in a year, figures have shown.
A BBC Freedom of Information request revealed there were 2,915 reports of cyberbullying, trolling, online harassment and death threats in 2015.
It rose to 6,169 in 2016 in Gwent, North Wales and South Wales force areas but Dyfed-Powys did not give figures.
Latest statistics for 2017 show there will be a further rise.
Malicious communications is the offence of sending a letter or electronic communication with intent to cause distress or anxiety.
It may be a message which is indecent or grossly offensive, a threat, or information which is false.
The highest increase for a Welsh police force was in the North Wales Police area where two malicious communications of this type were recorded in 2015 and 35 last year.
Already in 2017 it has recorded 401 incidents of this type.
Gwent Police recorded an increase from 920 to 1,312 in the same period.
Both forces have both been asked to comment.
South Wales Police saw this type of crime more than doubled in its force area, from 1,993 two years ago to 4,822 last year.
A spokesman said: "With all reports taken at face value and crimed at source before being investigated, we are now gaining a more accurate picture of crime which is victim focused.
"This in turn increases reporting by encouraging people to have the confidence to talk to the police.
"The means by which malicious communications can be sent are now also greater than ever, with the popularity of mobile phones, the internet and social media adding to more traditional communication methods, and this will have also had an impact on the number and type of crimes being reported to us."
Dyfed-Powys police did not provide statistics to the BBC Yorkshire request for information citing saying it would cost too much.
The number of malicious communications offences recorded by police forces in England and Wales has increased by 85% in the past two years.
Essex Police Chief Constable Stephen Kavanagh, said it was "the tip of an iceberg".
"I think as policing and society changes in to the digital age this is only going to increase," said Mr Kavanagh, the UK policing lead on malicious communications.
"Twitter, Facebook and other social network providers have got to do more to make sure they provide safe communities."