RBS to close 20 NatWest bank branches across Wales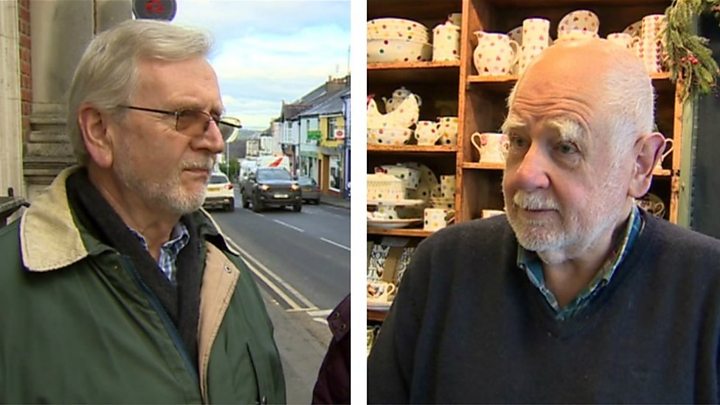 Twenty NatWest bank branches are to close in Wales.
The Royal Bank of Scotland (RBS) announced it would shut the branches in May and June next year.
The bank said the closures were due to changes in the way people use its services, with customers choosing to bank online or on mobiles instead.
Unite said serious questions needed to be asked about whether the closures marked the end of branch network banking.
All but one branch in Wales have less than 100 regular customers each week, RBS said.
Porthcawl has 106 customers who visit the branch on a weekly basis, yet Cardiff North has 27 regular customers while Chepstow has just 24.
'Decimate communities'
Members of the public have criticised the announcement.
Speaking to BBC Radio Wales' Dot Davies programme, Paula Lewis, 52, from Pontardawe, Neath Port Talbot, said: "We live in a very rural part of Pontardawe, a lot of the time our telephones don't work, let alone online banking.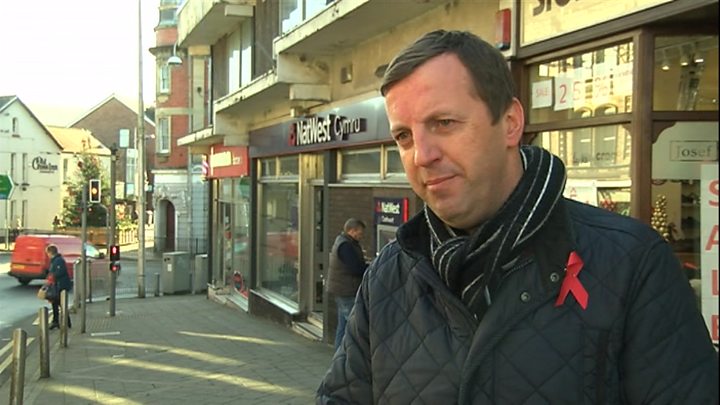 "It's just not sustainable, they keep on taking everybody who's well-qualified and taking all the jobs away. Where's it all going to end? It's going to crash."
Jon Lewis, 34, from Cowbridge, Vale of Glamorgan, called it a "very sad day".
"Fewer people will come into the centre of Cowbridge... banks are often seen as the hub of the community, people come into the town to use a bank but also while they're there they go and do some shopping or visit restaurants and cafes," he said.
"So if you're taking away the reason for people to come in to a high street, then I think over time what you're going to do is decimate communities."
One woman, from Abergavenny, Monmouthshire, said: "I'm 89 and I haven't got a computer... It's really disturbing to older people like myself.
"Will I have to hand my banking over to my children? I'm very independent and I don't want that to happen."
The closures are part of UK-wide cuts, with RBS closing 259 branches - one in four of its outlets - and cutting 680 jobs.
"We provide our customers with more ways to bank than ever before - customers can choose from a range of digital, face-to-face and local options," a RBS spokesman said.
"The way people bank with us has changed radically over the last few years: since 2014, the number of customers using our branches across the UK has fallen by 40%.
"During the same period mobile transactions have increased by 73%; and in the first half of 2017, there were 1.1 billion mobile and online transactions carried out by our customers: an increase of 41% since 2014."
Banks are set to close in:
Porthcawl - 17 May
Whitchurch, Cardiff - 17 May
Cardiff North, Llandaff - 21 May
Pembroke - 21 May
Treforest Estate - 24 May
Ammanford - 24 May
Cardiff University Hospital of Wales - 30 May
Cardigan - 30 May
Cowbridge - 4 June
Dolgellau- 4 June
Chepstow - 7 June
Lampeter - 12 June
Maesteg - 13 June
Pencoed - 18 June
Llandeilo - 18 June
Rumney, Cardiff - 21 June
Milford Haven - 21 June
Talbot Green - 25 June
Mumbles, Swansea - 25 June
Narberth - 28 June