Is it fair play in work in Wales after 25 years?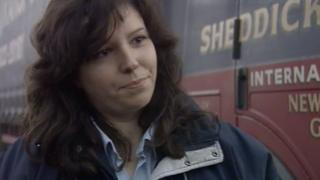 Has the workplace changed for women in Wales since 1992?
It is 25 years since Chwarae Teg (Fair Play in Welsh) was set up to advance the roles of women in the Welsh workforce.
Funded partly by the European Union, it has offered practical help to women as well as campaigning. Work has involved courses on confidence building and raising aspirations.
The organisation also works in schools challenging gender stereotypes.
A trailblazer on the road
Mandy Travers, from Newport, has been a lorry driver for 27 years. BBC Wales featured her in a programme about women in the workplace in 1995. We caught up with her.
Before she joined her first haulage firm as the only woman among 100 men, a manager had thrown her application into the bin before it was rescued by a company director, a woman.
It took a series of board meetings before Mandy was hired and an argument that there were no existing women's shower facilities was eventually defeated.
"Once I was over at Llanwern picking up some coils and another driver there offered to do it for me. I said, 'no don't do it for me, show me.'
"My next job, I benefited from positive discrimination - I was offered a better job on better money and found out later HR wanted to employ a woman."
Mandy, now 57, has worked for Tesco's distribution centre for 21 years and now there are a couple more women drivers at her depot.
She is also part of a Facebook group, Mother Truckers, which has swelled to 800 members from across the UK's haulage industry.
"I'm on equal pay, the same as the men. I do see some of the youngsters [on Mother Truckers] with young kids and it can be hard. Some are only on the living wage and it costs £5,000-£6,000 to get a licence.
"I've been with Tesco for a long time and when I'm doing a delivery in a 44-tonne articulated lorry, someone will look up and go, 'I never expected to see a woman driving that,' that is still happening once or twice a week!"
In 1992, 61.7% of women in Wales were employed, in 2017 this has risen to 70.6%.
The gap between what men and women earn has narrowed too. In 1997 average pay for women in Wales was 27.8% lower, similar to the UK gap of 27.5%.
Now women in Wales earn on average 14.8% less than men, lower than the 18.4% gap for the UK as a whole.
The most recent statistics show how the biggest gender pay gap in full-time employment in Wales is in ICT, while the narrowest is in the financial and professional sectors.
It shows in total a £1 an hour difference between what men and women earned in Wales in 2016.
Interestingly the gender pay gap is wider in the Welsh government's priority sectors.
A 30% pay gap in advanced manufacturing may not be very surprising to some, but a 20% gap in pay between men and women in the creative industries and 22% in life sciences is more so.
Chwarae Teg's chief executive Cerys Furlong said that was down to the higher proportion of public sector jobs in the Welsh economy.
"Things have changed since 1992, there are more women in work. We should champion where success has been made but not take our foot off the pedal in pushing for continued change," she said.
An event in Cardiff on Tuesday gave young women a chance to look at a variety of careers such as construction, broadcasting and computer coding.
It also launched a FairPlay Employer awards scheme for firms who can demonstrate gender equality in their sector.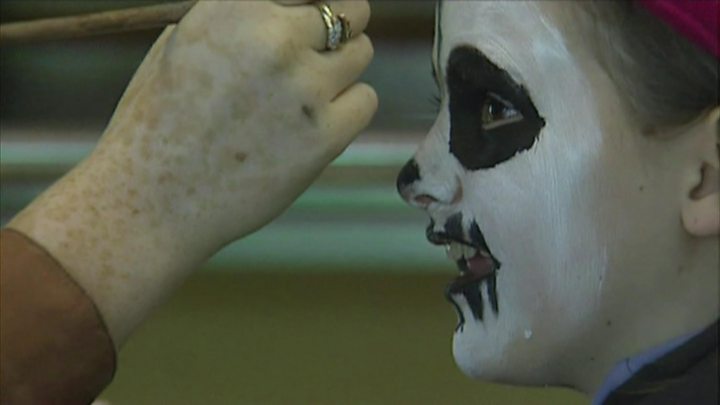 The pay gap is not so much about whether women are paid the same for the same job but rather that women are less likely to be in senior and better paid positions in an organisation.
The private sector is where women are least likely to be at the top table. Of the top 100 businesses in Wales only six have women as chief executives.
While more than 50% of women in Wales work in administration, education and health compared with only 20% of men, the types of jobs tend to attract lower salaries.
Women are also much more likely to be doing part-time jobs, which tend to be paid less per hour. 80% of part-time jobs in Wales are carried out by women.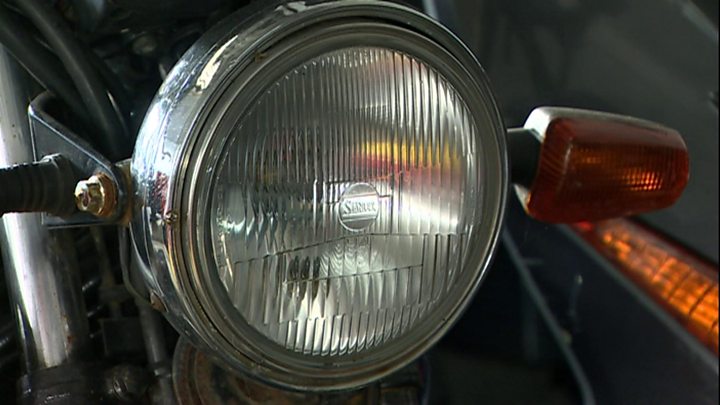 Since Chwarae Teg began, the proportion of women in Wales staying at home to care for children has changed from one in five to one in 10.
"Our ambition is that Wales will lead the UK and lead the world in terms of gender equality and women's position in work," said Ms Furlong.
"That means working with children, young people and educators to raise aspirations in what girls and women can achieve, working with employers to change their working practices and continue pushing for measures to reduce barriers to women, like childcare that's affordable and flexible."