Unemployment rate jumps in Wales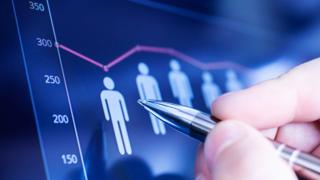 Unemployment in Wales has risen to 4.7%, in the latest monthly figures from the Office for National Statistics (ONS).
This is higher than the UK rate of 4.3%.
Wales has also seen the largest rise in unemployment of all UK nations and regions, up 6,000 to 71,000, since the period between May and July.
Compared with a year ago, Wales is the only part of the UK where the unemployment rate has risen.
That was also an increase of 6,000 (0.4%) compared with the same period in 2016.
The biggest falls in the unemployment rate during that time were in Northern Ireland followed by Scotland.
Unemployment in the UK as a whole remains at its lowest rate since 1975.
Numbers employed in Wales rose by 2,000 over the quarter but have dropped by 12,000 over the year.
First Minister Carwyn Jones said the figures showed "we are building on strong foundations", with the second largest rise in employment rates of the UK regions over the last quarter and with economic inactivity in Wales down.
"We remain committed to working with the business community to drive growth," he said.
"Yesterday we launched our new economic action plan in order to strengthen our economic foundations, supercharge the industries of the future and empower Wales' regions."
'Meaningful'
But Plaid Cymru's economy spokesman Adam Price said the latest figures were a "reminder that the Welsh economy is going backwards".
He said: "Less than six months ago, unemployment in Wales was down to 4% yet it has crept back up again with few signs of increased productivity and growth in the meantime."
"The economic action plan, launched with fanfare, trumpeted the fact that Wales has a lower rate of unemployment than the UK average. Less than 24 hours later the Welsh Government's economic strategy is already failing."
Conservative economy spokesman Russell George called on the Welsh Government to come forward with a "meaningful plan to create jobs and boost wages and productivity".