Drop in 24-hour nursing home places across Wales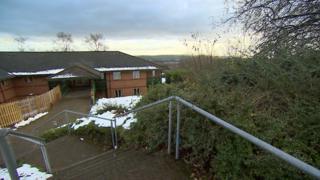 Despite a growing older population with more complex health needs, there are fewer nursing home places available in Wales than in 2014.
There were 10,829 places for people requiring 24-hour care in March 2017 - 423 (3.7%) fewer than three years ago.
Industry body Care Forum Wales said many operators struggled to recruit nurses, with some forced to close.
The Welsh Government said it recognised the issue and was boosting nurse training places by 10% next year.
Nursing homes differ from standard residential homes as they provide round-the-clock nursing care.
Mary Wimbury, chief executive of Care Forum Wales, said despite investment there were still issues with recruitment and funding.
"It's great that the Welsh Government is boosting nurse training places but that doesn't create nurses in care homes now and that's what we need," she said.
She also said failing to include nursing homes in planning for future resources in the sector had not helped.
"We also have nurses out there who are registered but aren't working as nurses," she added.
"So we need to find ways of attracting them back in to address things in the here and now as well as build for the future."
The Care and Social Services Inspectorate Wales said: "There has been a significant rise in the acuity of people's needs in recent years and this presents a challenge.
"It has resulted in vacancies in traditional residential care and higher demand for more complex care.
"We believe that new legislation provides a positive opportunity to improve the way care is commissioned and focus on achieving the best outcomes for people."
'My struggle to find a suitable care home'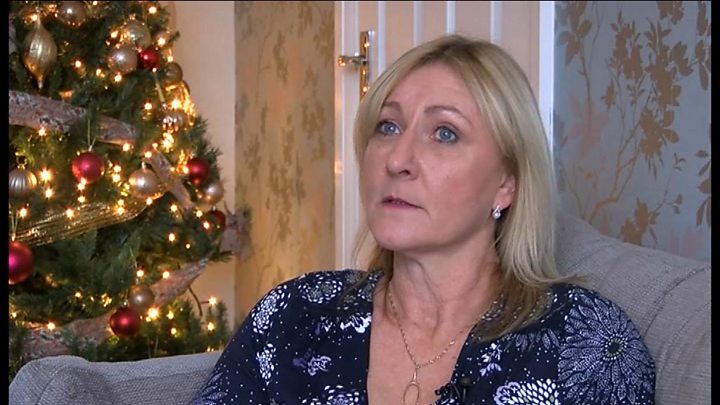 Mair Watkins, from Govilon in Monmouthshire, had to find a nursing home for her late mother and is now doing the same for her father Ambrose Williams, who is 88 and has increasing healthcare needs.
She said: "We feel again, as a family, this is the last thing we can do for our parents who have been supportive of us.
"It's an important decision to get right because we owe them at least this much and more. They looked after us, they've guided us and put us on the right path.
"As my dad used to say, people didn't live this long and they would go to bed and go to sleep. We now have at our fingertips the ability to keep people going, but we have to look at the quality of their life.
"Dad's nursing needs are greater than we as a family can now manage. In the earlier part of this year my sister and I were providing 24-hour care. It's not sustainable.
"We are adamant he needs somewhere that's appropriate, somewhere which is in a location we can all access and have as much confidence that that care home can meet his needs."
The Regulation and Inspection of Social Care (Wales) Act, if passed by the assembly, will come into force in April 2018.
It is hoped it could include more flexibility for care homes to provide nursing care without having a nurse on site 24 hours a day.
Mark Virgo is part of a family business which runs care and nursing homes in Torfaen.
He said he worked with the local authority to maintain nursing home places where they had dropped elsewhere.
"We'd love to turn one of our homes into a nursing home but the problem that we're having is recruiting nurses - we've had a vacancy for a night nurse in our other home in Cwmbran for about a year now," he said.
"It would be ideal to have the flexibility to have residential care and nursing care - if we can train our carers to become nursing assistants they can provide some of that nursing care. We haven't got that flexibility at the moment."
Angela Burns, Welsh Conservative shadow secretary for health and social care, said the news was "deeply troubling".
"Welsh Conservatives have a long-standing pledge to introduce a care innovation fund to promote greater cooperation and collaboration between health boards and social services departments," she added.
"This would give professionals the necessary space to plan properly for places in residential care homes, assess how to best serve the community's needs and share a system of best practice."
A Welsh Government spokeswoman said: "Whilst recruitment of registered nurses is a challenge across the UK, in Wales we continue to invest in the education and training of nurses across Wales, boosting nurse training places by 10% in 2018-19."