Children killed in fatal fires 'with no smoke alarms'
The lack of working smoke alarms contributed to the deaths of children in five fatal fires, a new report has found.
The Public Health Wales review looked at blazes in Wales over a five-year period, in which nine youngsters died.
Lead author Jo McCarthy said a working smoke alarm was "one of the most effective ways" of protecting homes.
Wales' three fire services said they had highlighted the importance of smoke alarms "for a number of years".
They said no smoke alarms are installed at all in three out of 10 dwelling fires in Wales.
The review, by the Child Death Review Programme, looked at the deaths of children aged 0-17 in fires between 1 January 2010 to 31 December 2014.
Of those five it identified, the report found three were accidental and two had been started deliberately.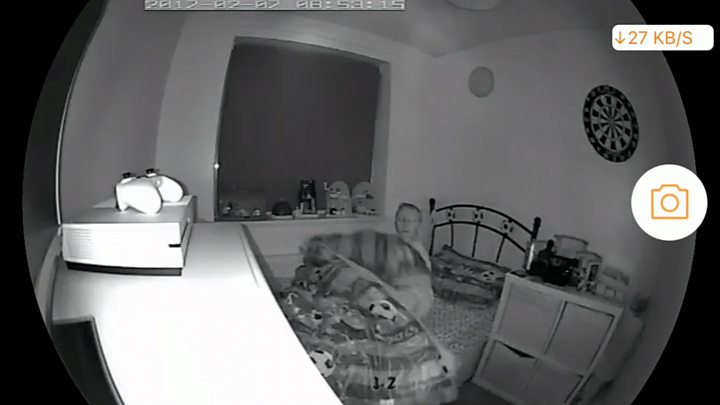 Four of the five fires happened in private or rented homes without a working smoke alarm, and none of them had extra safety features such as sprinkler systems or fire doors.
The review put forward suggestions to help prevent future deaths, which include:
Clear messages to the public, including the importance of homes having a working smoke alarm
Ways to share these and existing prevention messages
Legislation to ensure smoke alarms in all homes
It noted: "The current and future need for smoke alarms to become mandatory, backed by legislation, for all rented properties was agreed by all panel members."
Commenting on the report's findings, Ms McCarthy said deaths of children through fire were rare but said there were "preventable factors in the majority of fire incidents which could save lives".
"We are working with stakeholders to take forward the opportunities for prevention identified in this report with the aim of reducing the risk of deaths of children through fire," she said.
Steve Clarke, of Welsh Tenants, said landlords already had an obligation to fit smoke alarms in homes but noted these were often battery operated, not connected to an electrical circuit.
Kevin Roberts, senior fire safety manager for North Wales Fire and Rescue Service, speaking on behalf of the three fire and rescue services in Wales, welcomed the report.
He said they had each run a range of initiatives and had been working together on a collaborative smoke alarm testing campaign this year.
"If you have a fire in your home, whether you are a child or an adult, a working smoke alarm will give you an early warning to provide you with more time to help you escape unharmed," he added.
"Without a working smoke alarm, the chances of you surviving a house fire are greatly diminished - especially if you are asleep."
Cerith Griffiths, regional secretary of the Fire Brigades Union in Wales, said it would welcome "any measures which make the public safer".
Safety tests
He said: "It's all very well having smoke alarms fitted but if they have batteries it's easy to take a battery out.
"On many occasions we've gone to a property and the batteries [in a smoke alarm] have been removed so we would support a move towards hardwired smoke alarms."
A Welsh Government spokeswoman said it was consulting on regulations to make smoke and carbon monoxide alarms compulsory in rented properties, as well as five-yearly safety tests for them.
On Thursday, North Wales fire service said a couple from Flint were "extremely lucky" to be rescued from a fire at their flat which did not have working smoke alarms.