Central Beacons rescue team battles on after fire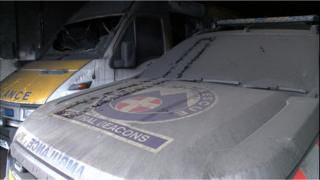 Mountain rescue volunteers have been "spurred on" by an outcry of public support after £24,000 was raised to replace equipment destroyed in a fire.
About £500,000 worth of equipment was damaged at the blaze at Central Beacons Mountain Rescue Team's base in Dowlais, near Merthyr Tydfil, last month.
Volunteers have been using their own cars to reach those injured in the snow after their vehicles were destroyed.
Deputy team leader Huw Jones said they had been determined to carry on.
The team, made up of about 45 volunteers, used their own cars to reach a man injured in a hillside sledging accident in Rhondda Cynon Taff on Sunday 11 December.
But the volunteers had to call for help from nearby teams for equipment, including ropes and a stretcher, as their's was lost in the fire.
Mr Jones said: "We decided from the outset we would battle on, it has not been easy....no matter what, we will try and do what we can".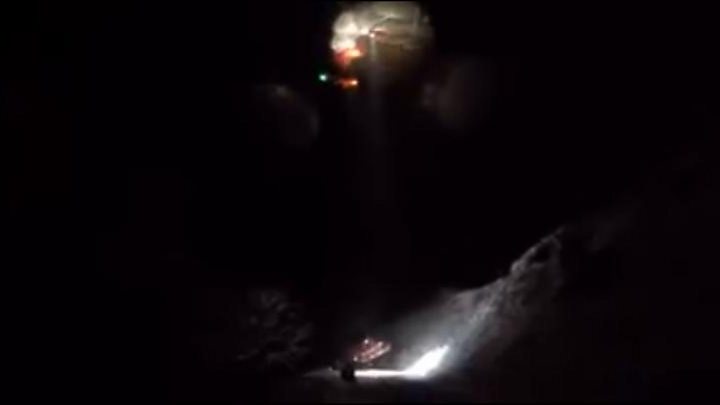 So far about £24,000 has been raised by supporters to help replace some of the equipment, including the main rescue vehicle and two 4x4s, destroyed in the blaze at the headquarters.
The team, which is a charity run by about 45 volunteers who are on call even on Christmas Day, covers the Brecon Beacons National Park and the surrounding areas in mid and south Wales.
While it has insurance, members launched a fundraising appeal to help replace some of its lost equipment so they could continue their work while they waited for the claim to be processed.
Mr Jones said the team was "in awe" of the response from the public, emergency services and other rescue teams from across the UK.
He said: "In some ways it has opened our eyes to how well perceived the service is, which is really comforting.
"It has been really heartening and really spurred us on to make sure we get back to were we where before and to be even better."
One fundraiser wrote: "It's always reassuring to know you're there if something unexpected happens - let's hope that never changes! Thank you for all you do."
Another said: "Sorry to hear of the huge loss in equipment. Hope this small amount helps used to live and work around Beacons. Beautiful but treacherous."