Universal credit 'will cause evictions'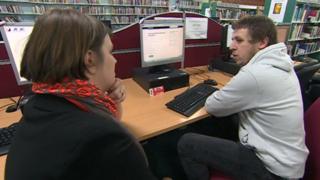 Universal credit will cause a rise in evictions from privately rented homes, sector experts have claimed.
The Wales Cooperative Centre said delays in payments meant more tenants were in rent arrears.
Residential Landlords Association (RLA) want universal credit's rent element to be paid directly to landlords.
The Department for Work and Pensions (DWP) said people were getting help with keeping on top of their rent while waiting for their first payment.
A recent RLA survey suggested 38% of landlords in the UK with tenants on universal credit experienced rent arrears - up from 27% in 2016.
So far, about 26,000 people are on universal credit in Wales, mostly single and younger people, but more couples and families who are on low incomes or out of work are due to be moved on to it in the coming months.
What is universal credit?
Universal credit combines six benefits, including housing benefit, into one single monthly payment
Tenants are responsible for paying rent themselves. Under the old system, housing benefit was paid directly to the landlord
Under political pressure, Chancellor Philip Hammond cut the waiting time for the first payment from six to five weeks in the November budget. The UK government says advance payments are available
Douglas Haig, vice chairman of RLA, said that the increase in rent arrears meant more evictions and that the combination of direct payments, delays in payments and a lack of data sharing was contributing to the problem.
"Previously, landlords [would] be informed if their tenant was receiving housing benefit payments but now they're completely blocked out," he said.
"So they're now in this situation where they know their tenant is going through a universal credit application, they don't know how long that's going to be, they haven't been paid for a significant period of time, they may have had to pay two or three mortgage payments and they don't know how much longer it's going to be before they start to receive that money."
Fewer landlords are renting to tenants who are on universal credit, Mr Haig added.
"We're very early in the process but realistically we're looking at a significant drop," he said.
Jocelle Lovell, the financial inclusion manager at the Wales Cooperative Centre, said often people had no money while waiting for their universal credit and could build up several weeks of rent arrears.
"A lot of people think that there's going to be a rise in evictions when universal credit is fully rolled out," she said.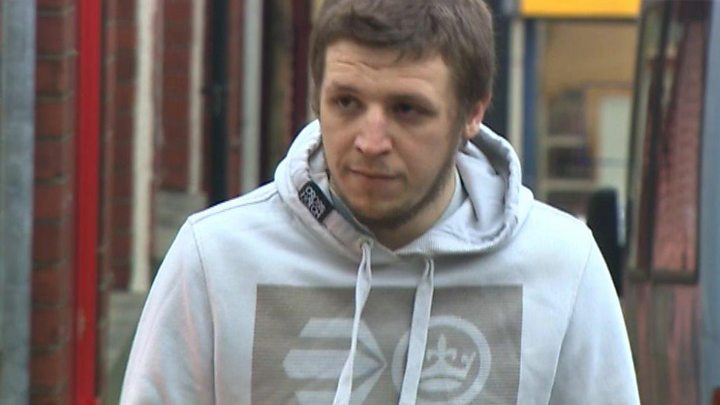 Dan Pitt, 25, who has been on universal credit for several months, spends 25 hours a week looking online for work in the Mountain Ash area - ideally in an office or reception.
Unlike those struggling with rent, he lives with his mother because he can't afford to move out. He would ideally like to work in Cardiff, where there are more jobs, but has to weigh up the cost of living or travelling there against what he might earn.
"It's Catch 22. It feels like I'm stuck, stranded in the valleys. I can't be a care assistant, I haven't the qualifications, I could probably be a receptionist. But when you click on it, you get a temporary contract but I want a real stable job," he said.
"People on contract work are being underpaid - it doesn't cover living costs, food, gas, electric. I want to be able to sort out all my bills and live independently. I haven't been to a pub in a long time, I can't afford to go out with my mates, even Costa for coffee. I'm in debt already."
The DWP said 18 to 21 year olds were now being offered an intensive support package, to help them get into work, which meant young people were better off in work under universal credit.
On the rents issues raised, a DWP spokesman said: "These comments fail to recognise that from April anyone in receipt of housing benefit who moves onto universal credit will continue to have their rent paid for two weeks during the wait for their first payment.
"This will help people keep on top of their rent payments as they move onto the new system.
"Universal credit is already in every jobcentre for single claimants, and we are rolling it out to a wider range of people in a safe and controlled way. And it's working. With Universal credit, people are moving into work faster and staying in work longer than under the old system."