Recognition fight for twin maths GCSEs in Wales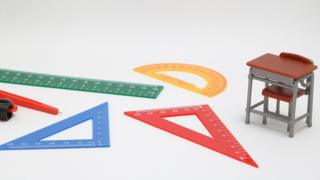 The qualifications watchdog says Wales' two new maths GCSEs should be given equal recognition by universities.
Pupils in Wales have been studying for two exams - mathematics and numeracy - since September 2015.
But BBC Wales found universities who say they will not accept the numeracy qualification when they require a specific grade in GCSE maths.
Qualifications Wales called it "disappointing" and said either should be accepted in most circumstances.
What is the difference?
Mathematics numeracy GCSE assesses pupils' ability to solve mathematical problems in everyday situations
Mathematics GCSE is focused on more traditional "scientific" skills.
The first group of students to have studied Wales' two new maths GCSEs are due to start applying for university courses at the end of next year, for the academic term starting in September 2019.
Universities are currently finalising prospectuses for those applicants.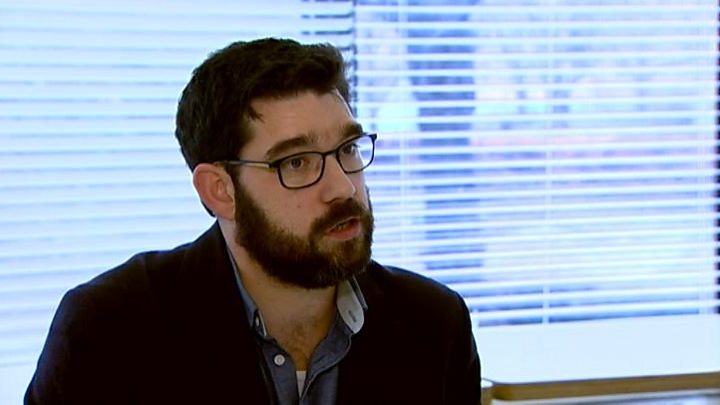 What we found
BBC Wales contacted the 24 top Russell group universities and asked how they would approach the new qualifications.
Of the 15 that responded, nine said they were still finalising their approach, would decide on a case-by-case basis or the response they provided was inconclusive.
Only the London School of Economics stated clearly that it would accept both qualifications.
A further five said where there is a requirement for GCSES maths they would or were likely to only accept the grade in maths not maths numeracy.
The University of Oxford and University of Cambridge are amongst those who do not have formal GCSE requirements.
Cardiff University said its requirements would vary "based on the requirements for each individual programme" and the University of Manchester said its position was still under review.
The University of Warwick said both maths GCSEs would meet basic admissions requirements but where a course had a specific requirement for maths at GCSE, the numeracy qualification would not meet requirements.
Southampton University said it required a grade C or better for standard entry to courses.
A spokesman said: "With the changes in Wales, we'll require the maths GCSE and not maths (numeracy) in order to keep parity with the other parts of the UK."
Emyr George, a director at Qualifications Wales said admissions requirements are ultimately a decision for universities.
First results in new-look maths GCSEs in Wales
RAF asked Welsh hopeful to pass an English test despite his GCSE
Excitement and concern over new GCSEs launch
But its advice is that for "the vast majority of courses" they should accept a grade either in GCSE maths or GCSE numeracy.
The one exception, he said, is "more technical scientific mathematical courses such as engineering and so on where they may want to specify a grade in relation to GCSE mathematics".
'Ramping up'
Mr George said the approach taken by some universities is "disappointing" but often the stance was based on not having "a full understanding" of recent changes to qualifications.
"By and large when we speak to those teams responsible for those policies they're very keen to make the best decisions they can in the best interests of fairness to all applicants," he said.
"This is the year when universities are going to be finalising their prospectuses which those students who are the first to have taken new GCSEs in Wales will be reading in September when they come to make their applications."
He said Qualifications Wales was "ramping up" its efforts to communicate with universities in the coming months to ensure their prospectuses are based on accurate and up-to-date information.