Welsh Ambulance's New Year's Eve plea after 999 calls for colds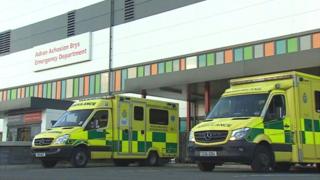 People are being urged to think twice before phoning for an ambulance on New Year's Eve after calls were made for colds and stomach ache over Christmas.
The Welsh Ambulance Service said it received 1,600 calls on Boxing Day - 300 more than usual - with some for minor issues.
It said this kept help from reaching more seriously ill patients.
New Year's Eve will be the service's busiest night of the year and it will have 150 ambulances and cars on call.
Examples given for calls made over the festive period included for back pain, stomach ache, coughs, colds and shoulder pain - "all of which do not warrant a 999 call", the ambulance service have tweeted.
"Please think twice before you call us this New Year's Eve," it said.
Richard Lee, director of operations, said: "This is a difficult message for us but we must keep ambulances free for life threatening calls.
"Tonight we will have 150 ambulances and cars plus nurses and paramedics on the phone and our fabulous contact centre teams going flat out to save lives."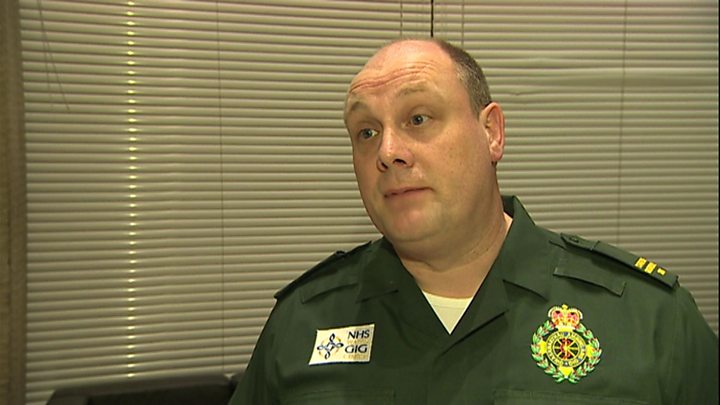 He added: "The last few days have been very busy with around 160 extra 999 calls every 24 hours. The next 24 hours will be our busiest of the year."
South Wales Police said city and town centres would have tens of thousands of extra party-goers seeing in 2018.
The force said it had put in place "comprehensive measures" to ensure everyone had a safe night, with local policing teams on hand in communities.
Chief Constable Jon Drake said: "As usual, we will be working closely alongside our emergency service partners, and this close collaboration helps to ensure that assistance can be better provided to anyone who might need it."
Meanwhile, the RSPCA warned people of the "fatal consequences" sky lanterns can have to wildlife ahead of the new year celebrations.
The paper lanterns, which are lifted into the air via an open flame, can kill animals if ingested.
The can also cause entanglement and lead to fires which damage habitats and potentially set animal housing, feed and bedding alight.
Nearly all local authorities in Wales have introduced local bans - only Merthyr Tydfil allows them.
Paul Smith, RSPCA Cymru public affairs manager, said: "Put simply, sky lanterns can have fatal consequences for animals, and are a major hazard - for public safety and animal welfare."