100 Welsh Government phones and laptops 'lost or stolen'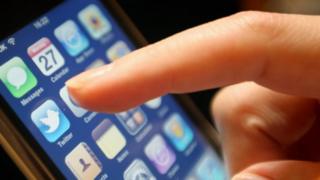 It has cost nearly £14,000 to replace phones and laptops lost or stolen from Welsh Government employees since 2012, new figures have shown.
A Freedom of Information response shows 80 phones were lost and 11 stolen along with six laptops.
In total, these were worth £13,000 with it costing £13,900 to replace them.
A Welsh Government spokesman said the number lost in any one of the years represented less than 1% of devices issued.
"When a member of staff reports an item of electronic equipment missing or stolen, they are referred for disciplinary action if reasonable care for the device has not been taken," he said.
Incidents include items taken after being left outside secured government properties, falling out of pockets or bags, taken during home burglaries, car break-ins and street robberies.