Welsh patients call for ban on vaginal mesh to treat hernias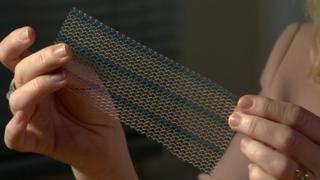 Hernia patients in Wales are calling for a ban in the use of mesh implants as part of a Welsh Government review.
Experts are currently looking at the use of vaginal mesh implants in Wales, but the impact on hernia patients is not being considered in the study.
Last month the National Institute for Health and Care Excellence (NICE) recommended mesh operations should be banned from treating organ prolapse.
The Welsh Government said it was outside the scope of its review.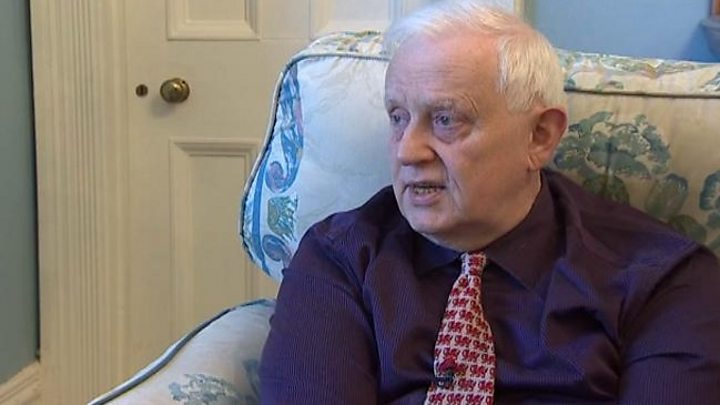 Richard, 67, from Penarth, said the exclusion of hernia patients has been "pretty upsetting".
He has had to give up work as an actor because of the pain, and can no longer stand for too long after several mesh implants for hernias.
"It feels at times like a knife sticking into the wound," he said. "I had hoped to be doing an awful lot more with my time."
What is a hernia?
A hernia occurs when an internal part of the body pushes through a weakness in the muscle or surrounding tissue wall.
In many cases, it causes no or very few symptoms, although people may notice a swelling or lump in their abdomen or groin.
Source: NHS Choices
The Royal College of Surgeons said mesh can be the "most effective" way to treat a hernia.
"There's always a small risk with any type of surgery but hernia mesh implants have a lower risk of infection than those used to treat prolapse," it added.
But one former surgeon based in Kent said there needed to be more awareness about any potential complications.
Peter Jones said patients were becoming more aware but "in the main, no they are not warned about the risks".
Plastic mesh implants were also used to ease incontinence and to support organs which have prolapsed after childbirth, but some have caused painful and debilitating complications for patients.
Last month, NICE recommended vaginal mesh operations should be banned for treating organ prolapse in England.
The Welsh Government said the review group has focused on the "use of vaginal mesh and tape for pelvic stress urinary incontinence and vaginal pelvic organ prolapse".
It added all NHS Wales organisations were expected to follow the NICE guidelines. It said the group's work will be completed by the end of the month.