Police reveal most common criminal names in Wales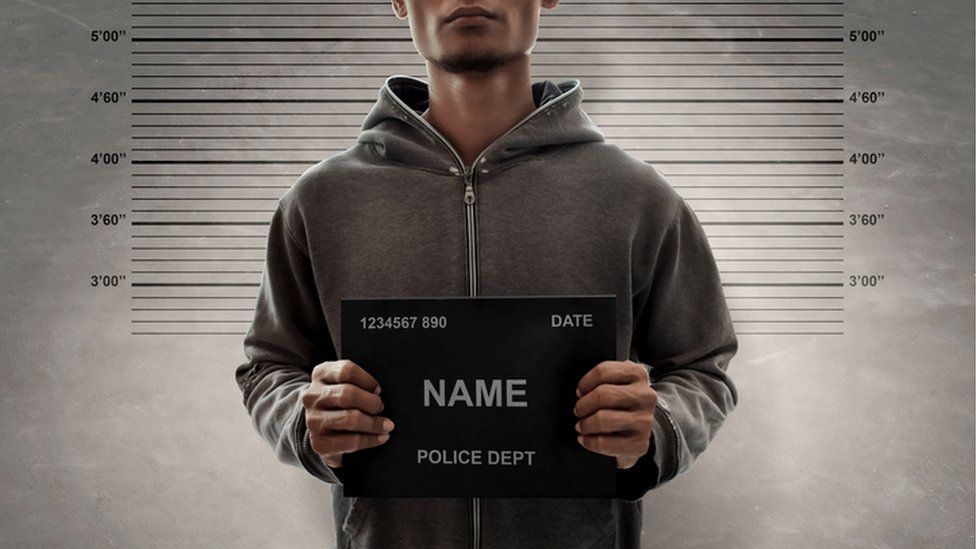 They say you cannot judge a book by its cover - but if you know a Daniel or a Sarah, chances are they might have had a brush with the law.
Two of Wales' police forces have revealed the most common names for criminals from 2016, responding to a Freedom of Information request.
John and Nicola were the names giving Gwent Police the most trouble.
Meanwhile, those most likely to have had their collars felt by North Wales Police officers were David and Sarah.
The worst offenders overall were men called Daniel - accounting for 461 crimes - while Sarah topped the list for women with 104.
South Wales Police and Dyfed-Powys Police did not provide the information.
The top 10 male and female criminal names in Gwent accounted for 6.8% of the 39,109 crimes committed in 2016.
In north Wales, those 20 names made up 5% of the force's 40,520 recorded crimes.
Across the two forces, Daniel, David and James were the top three names for criminals - racking up 1,364 crimes between them.
Women keeping the police most busy were those called Sarah, Nicola and Claire with 219 crimes.
Nicola (28 people committing 35 crimes)
Samantha (26 people committing 50 crimes)
Sarah (26 people committing 36 crimes)
Claire (23 people committing 29 crimes)
Rachel (23 people committing 47 crimes)
Chloe (21 people committing 31 crimes)
Rebecca (22 people committing 30 crimes)
Leanne (20 people committing 37 crimes)
Emma (20 people committing 31 crimes)
Kate (20 people committing 31 crimes)
John (151 people committing 272 crimes)
James (143 people committing 265 crimes)
Daniel (136 people committing 300 crimes)
David (128 people committing 225 crimes)
Michael (116 people committing 215 crimes)
Richard (116 people committing 191 crimes)
Mark (115 people committing 190 crimes)
Andrew (112 people committing 192 crimes)
Stephen (111 people committing 218 crimes)
Gareth (110 people committing 224 crimes)
Sarah (68 crimes)
Hannah (33)
Louise (29)
Nicola (28)
Karen (28)
Michelle (27)
Kelly (26)
Stacey (25)
Katie (23)
Claire (23)
David (232)
Paul (198)
Michael (193)
James (181)
John (168)
Daniel (161)
Stephen (158)
Richard (156)
Mark (155)
Steven (129)