Brexit: 'One size fits all' Welsh rural policy warning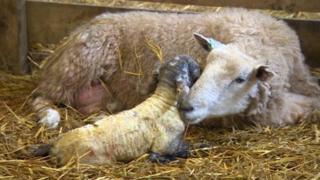 A "one size fits all" policy for the Welsh rural economy after Brexit will not work, according to a new report.
The Public Policy Institute for Wales (PPIW) study argued policies need to be set at a local level if communities are to survive the shake-up of agriculture.
It said rural west and north Wales are the most vulnerable to economic decline as the UK leaves the European Union.
The Welsh Government welcomed the report and said it was developing programmes to prepare businesses.
Exports of Welsh red meat to the EU are expected to fall after Brexit, depending on the detail of any future trade deal.
The study said the Welsh Government should work with industry partners - for example supermarkets and dairies - to secure new markets for Welsh food.
Report author Prof Janet Dwyer, from the University of Gloucester, argued that while farming only employs a relatively small proportion of people directly, its success has a ripple effect across rural communities.
"People need to be more willing to think outside the box, to think about working together, think about understanding the way in which one person's business affects what other people do because farming affects the landscape, which affects tourism, which is an important sector in Wales, so a lot of these things are connected," she said.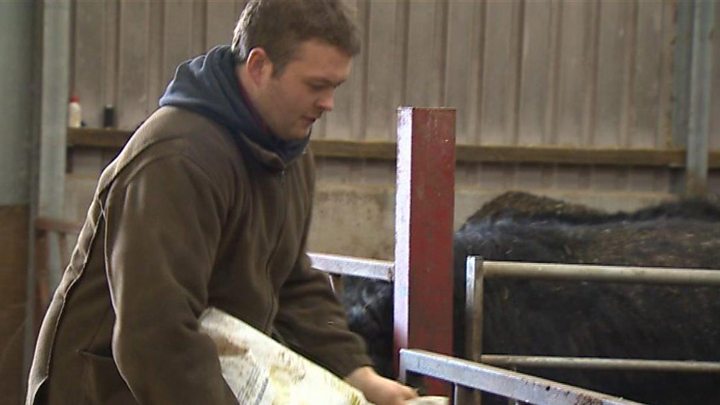 Prof Dwyer said a network on Exmoor in Somerset and Devon was a good example of different groups in rural life working well together.
Instead of a Wales-wide approach, she recommended policies designed by the communities themselves.
"I farm sheep - and sell art to America"
Clare Maryan Green is a stained glass artist from Bristol, who branched out into sheep farming after moving to Exmoor.
"With my stained glass, if I make something for Valentine's Day and I don't sell it by Valentine's Day, I can sell it next [year]," she said.
"With sheep, if the market decides it's going to take a dive you've got to sell those sheep whatever the market's doing. That's really tough."
Joining the Exmoor Hill farming network provided her with a support system and an unexpected boost to her art business.
"As a result of [mentoring] I started online selling. I've never sold work in America before, now I do. And that's come about because of the network," she said.
Helping incomers to integrate is part of the network's ethos, according to its chairman, sheep and beef farmer David Knight.
One of their initiatives is a micro-farming group for new owners of smallholdings to introduce them to alien environments, like the local livestock market.
He said they also recognise the role farming plays in the fabric of the local community.
The PPIW is a think-tank co-funded by the Welsh Government and Economic and Social Research Council.
A Welsh Government spokeswoman said it welcomed the report, saying it highlighted the possible impact of Brexit not just on trade and markets but on people's lives.
"However, Brexit also presents the opportunity to put in place new Welsh policy frameworks to help them adjust and thrive," she said.
"We recognise that many of these changes will impact businesses in different ways and agree the best approach will be on an individual business level."
She said they have already begun work to develop "sector readiness" programmes to support businesses to prepare for the change.
"We continue to press the UK government on the need for a multi-year transition period to enable all businesses to prepare and for clarity on the level of funding that Wales will receive after Brexit," she added.