Welsh health boards 'need cultural improvement'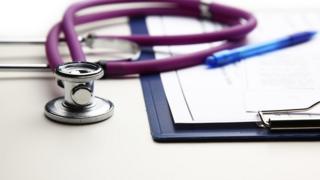 Health boards in Wales need a "cultural improvement" if they are to reverse the year-on-year rise of complaints, the public services watchdog has said.
Grievances against NHS health boards and trusts in Wales are on course for a five-year high in 2017-18.
Wales' public services ombudsman Nick Bennett said there was "certainly scope" for an improvement in how health boards "deal with the Welsh public".
The body for NHS bosses said the focus is "delivering the best for patients"
The ombudsman's office has seen a 14% increase in complaints against Welsh health boards and Wales' three NHS trusts this year, with 655 grievances registered so far - compared with 574 at this point in 2017.
The bodies are paying tens of millions of pounds each year in damages and legal fees for medical negligence.
The ombudsman wants more legal powers to investigate public bodies like the health service.
Mr Bennett, whose office has seen complaints against public bodies double in 10 years, said complaints about care in hospitals were a "significant concern".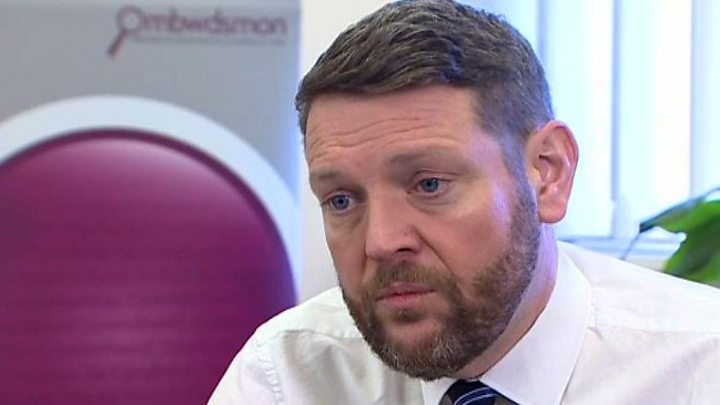 "They have got to deal with an aging population and extra demand but these are significant organisations, and I think there is scope to improve the culture and the way in which they deal with complaints from the public," said Mr Bennett.
"There needs to be a willingness and preparedness to listen to the experience of service users. Their feedback should be used as a free consultancy to ensure there is improvement in the way in which the public receives services.
"Prevention is better than cure, if we can do more to make sure there is a proper culture of learning and improvement, then we're less likely to see service failures that could lead to preventable deaths."
Mr Bennett is halfway through his seven-year term as ombudsman and has received 7,901 complaints to date, upholding 638 and making 842 early resolutions.
The ombudsman's office could have extra powers, including initiating its own investigations, by the end of this year.
"We can't just stand back and see complaints go up and up," he said.
"I'm not here sharpening a knife looking to pick on any body... the more learning there is, the less chance of those mistakes happening again."
Mr Bennett said health boards should "generate a culture that wants to deal and learn from complaints" and see it as "positive scrutiny".
The Welsh NHS Confederation, the body that represents Wales' seven local health boards and three NHS Trusts, said a recent survey showed 91% of patients were satisfied with the care at their last hospital appointment and 96% said they were treated with dignity.
"NHS staff at all levels are committed to making sure that all patients receive the high standards of care that they deserve," said Vanessa Young, director of the confederation.
She said that while most have a "positive experience" with the Welsh NHS, they "recognise this is not always the case".
"When care does not meet the high standards which patients deserve and expect, we must make sure action is taken to put things right," said Ms Young.
"We strongly encourage anyone who is concerned about their care or treatment to talk to a senior staff member on duty as soon as possible, so their concern can be dealt with immediately.
"The feedback and experiences of patients, their families and staff are critical in helping the NHS in Wales to provide the high standards of care that staff strive to deliver on a daily basis."