Finsbury Park attack: Curbing radical views online 'difficult'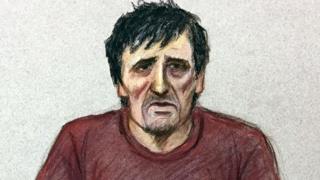 The rise of social media is making it difficult to curb the spread of radical views, a former counter-terrorism expert has warned.
Vince Donovan, a former Prevent engagement officer, said it was crucial that people close to those at risk recognised the signs of radicalisation.
It comes after Finsbury Park attacker Darren Osborne, from Cardiff, was sentenced to life in prison.
He must serve a minimum term of 43 years behind bars.
Osborne's "rapid" radicalisation over the internet shocked people both in and far beyond his community.
He was found guilty of murdering Makram Ali, 51, after deliberately driving into a crowd of people outside a London mosque in Finsbury Park in June.
"That accessibility to extreme documents, information, videos is out there and despite all the best endeavours of the government, to challenge these social media providers, it is difficult," Mr Donovan said.
He stressed it was crucial that people with concerns over a loved one came forward.
"The problem we've got is [a] disconnect with communities," he told BBC Wales.
"When someone picks up worrying signs, they need to feel confident that they can reach out to the authorities and say they need help and are concerned.
"In the case of Darren Osborne, what this has highlighted is that... anger is being expressed in our communities but people don't... really know what to do with that information as to seeking help."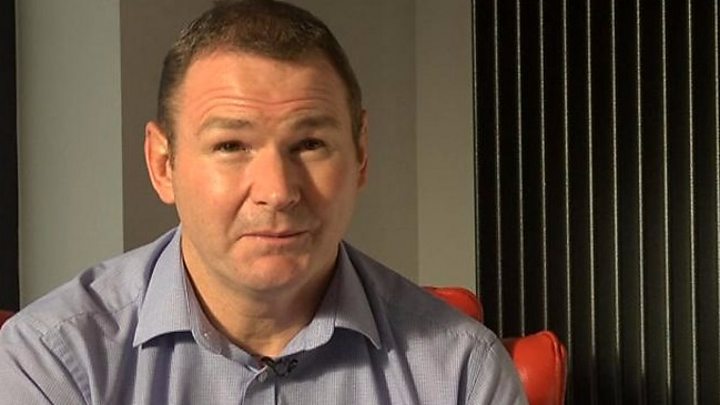 Prevent is one of four strands of the government's counter-terrorism strategy, known as Contest.
It aims for police and other organisations to build relations across the UK and requires faith leaders, teachers, doctors and others to refer any suspicions about people to a local Prevent body.
An assessment is then made about whether further action is needed.
"What we need to also get over is the stigma and the negativity towards the concept of Prevent," Mr Donovan added.
He pointed out that it is still seen by some as spying and said people feel nervous because they think the authorities are watching them.
But he urged people who are afraid to tell the police or social workers about their concerns to call Crimestoppers anonymously.
"That intelligence gets picked up and it can be shared with the police," he said.
During his trial, the court heard Osborne became fixated on Three Girls, a three-part BBC drama about the Rochdale abuse scandal in which most of the victims were white and most of the perpetrators were Pakistani-heritage men.
His partner told police he had become "obsessed" with the drama, which aired the month before the attack.
Commander Dean Haydon, the head of counter-terrorism at the Metropolitan Police, told the court that this drama was the "catalyst".
Osborne began accusing Muslims of being rapists or paedophiles - and the couple argued as he had never previously been openly racist or hostile to Muslims.
"It's recognising that terror can be attributed to any individual, by any particular group," Mr Donovan added.