Cardiff runner maps out 'thank you' for donated organ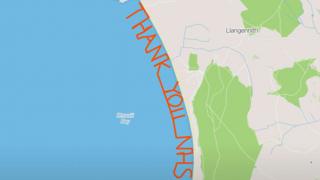 A woman whose life was saved by a liver transplant has shown her appreciation for the NHS in a unique way.
Ellie Lacey, 31, from Cardiff, ran 8.8 miles (14.2km) across Rhossili beach on Gower on Sunday to map the words "Thank You NHS" using the app Strava.
She was diagnosed with liver failure in autumn 2016 and was told her only hope of survival was a liver transplant, which she received in January 2017.
"We're just so happy. Without those people I wouldn't be here," she said.
Just six months after the transplant, keen-runner Mrs Lacey won gold at the British Transplant Games and she hopes to compete at the 2019 World Transplant Games.
She and her husband Paul said they wanted to find a special way to say thank you to the NHS for saving her life.
It took one hour and 23 minutes to create the message.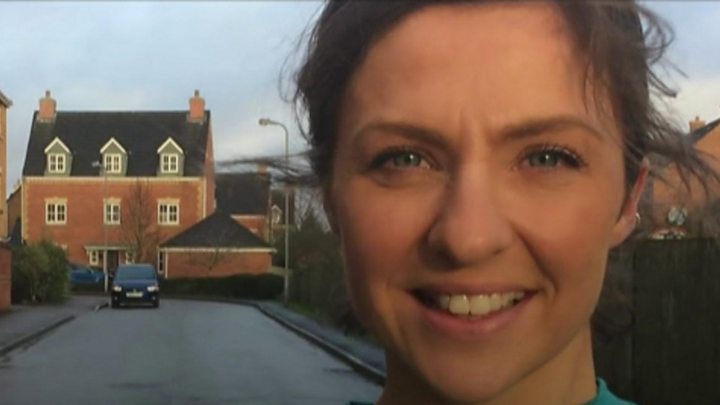 The couple had tried to create the "drawing" on two previous occasions but heavy rain and floods stopped them from doing so.
"It was definitely third time lucky," she said.
"The weather was absolutely freezing on the beach but just as we started to write the letters 'NHS' the sun came out. It was meant to be."
On the first anniversary of her transplant last month, Ellie appealed to the governments in England and Scotland to follow Wales' lead and move to an opt out system of organ donation.
In Wales everyone is deemed to be willing to donate their organs unless they have opted out.