Darren Osborne Muslim attack prompts mosque open doors call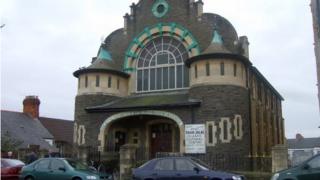 Following an attack on Muslims in London, mosques will open their doors to help build community relations.
Darren Osborne, 48, from Cardiff, was found guilty of murdering Makram Ali, 51, after ploughing into a crowd in London's Finsbury Park in June.
Following the attack, Muslim Council Wales officials said they wanted mosques to welcome people from other faiths on an open day.
Already, 11 have signed up for the event on 18 February.
"Muslims get a lot of bad press and much of the faith's practices such as the headscarf for women and halal diets are misunderstood," a spokeswoman said.
"This is the perfect opportunity to just go ask the questions."
Mosques in Cardiff, Swansea, Newport, Bangor and Wrexham have already signed up to the Visit My Mosque scheme, now in its fourth year.