Principality Building Society: profits and assets grow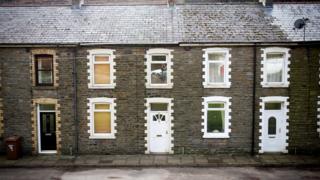 Principality Building Society has announced a rise in pre-tax profits from £50.3m to £57.6m.
The Cardiff-based society's total assets rose to £9.3bn from £8.3bn last year thanks in part to an increase in mortgage lending.
Chief executive Steve Hughes said its growth strategy meant profits are likely to fall in the next few years as they "future proof" the organisation.
This includes a plan to invest in technology and improve branches.
It said its net residential mortgage lending grew by £917m and that it helped more than 5,000 first time buyers purchase a home.
It also attracted an extra £399m in savings.
Mr Hughes said that its commercial lending business had contributed pre-tax profits of £17.9m.
Its second mortgage business Nemo, which stopped offering new loans in 2016, generated pre-tax profit of £17.1m, up from £11.6m last year.
He also said he was confident it could weather any changes in the economy, such as predicted rises in the base interest rate and uncertainty about the detail of Brexit.