Brymbo steelworks site among five £5.4m lottery projects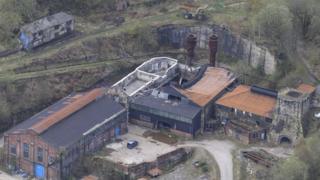 A steelworks heritage site is among five projects which have been awarded a total of £5.4m lottery cash.
It comes as Big Lottery Fund Wales revealed it has awarded £95m to 2,202 applications over two years.
The latest round of funding has seen Brymbo Heritage Trust, in Wrexham, receive almost £1.1m to renovate a derelict historical building.
Other community projects in Cardiff, Aberdare, Newtown, and Llandeilo have also been awarded about £1.1m.
The grants have been announced as part of the Big Lottery Fund's Community Asset Transfer 2 programme, which aims to transform disused spaces into local landmarks and community hubs.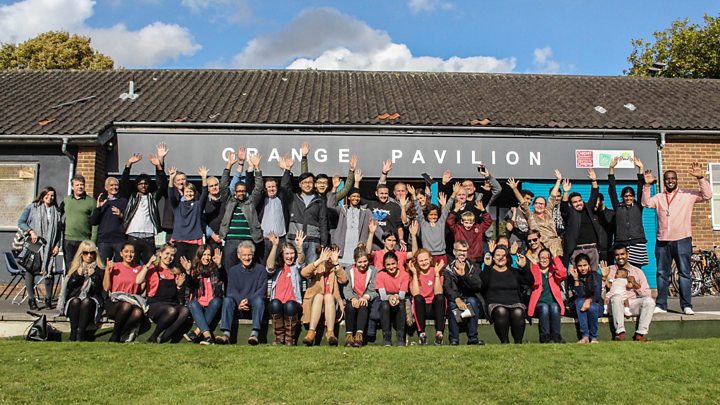 Brymbo Heritage Trust will use the money to redevelop the 1920s-built machine shop building at the steelworks site.
It will be transformed into a heritage and learning centre and see two new jobs created.
Gary Brown, the trust's manager, said: "I have always wondered what it must be like for a Lottery player to win. Now I know, it is an amazing feeling.
"When the steelworks closed in 1990 it left a huge hole, physically and emotionally, in the community. We want to restore a sense of pride of place in Brymbo once again."
Cardiff University's project involves refurbishing and extending Grange Pavilion in Grangetown into a community building with a cafe, office and meeting space.
The work will also create an orchard and pollinator garden.
Lynne Thomas, project manager for the university's Community Gateway scheme, said: "It's really heart-warming that the quality of the building will reflect the quality of the activities that take place there.
"It's a really valued space for the community. We're ecstatic."
In Newtown, Powys, Going Green for Living Community Land Trust Limited will use the money to transfer 130 acres of open space for a visitor destination.
It will feature access for water activities, a BMX pump track, a play park and allotments.
The funding for Age Concern Morgannwg Limited in Aberdare, Rhondda Cynon Taff, will see St Mair's Community Centre "Cynon Lincs" transferred into a "multi-purpose" hall with offices, a community space, nursery provision and a GP surgery.
In Carmarthenshire, Menter Bro Dinefwr will turn Llandeilo Shire Hall into a community facility, featuring a heritage and tourist information centre.
John Rose, Big Lottery Fund Wales director, said the grants help to improve "services and facilities for communities in Wales that are sustainable".
Big Lottery Fund Wales revealed it received 3,619 grant applications between 1 April 2015 to 31 March 2017. Of these, 2,202 were successful and awarded a total of £94.9m.