Darren Osborne: 'Complex emotions' after mosque attack
By Colette Hume
BBC Wales News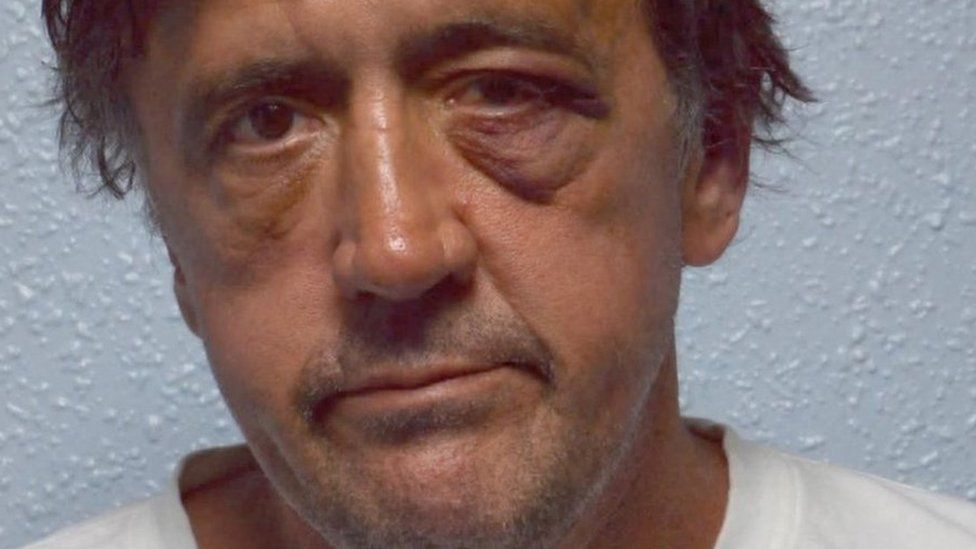 Eight months after a Cardiff man attacked London worshippers, some Welsh Muslims are struggling with "complex emotions", a faith spokeswoman said.
On Sunday, 12 Welsh mosques will welcome the public, including the Dar Ul-Isra Mosque in Osborne's home city.
The annual open day also follows a YouGov poll that found 70% of Britons had never been inside another faith's place of worship and 90% had not recently been in a mosque.
"We are in a way relieved that it didn't (the attack) happen in Cardiff, he could have easily done it in Cardiff and there's a sense of guilt there," said Amanda Morris of the Muslim Council of Wales.
"Why did he go to London to do it, why not do it in Cardiff?
"So it's very complex how we feel about it, but at the same time it has triggered a lot of really important conversations that need to be had."
Ms Morris claimed many in the community were still dealing with "complex emotions" triggered by the attack in June 2017.
She added: "Our first reaction was one of shock obviously.
"To find out it was somebody actually from Cardiff was heartbreaking for us because Muslims, we feel like our entire community is one body, so the gentleman who died and the people who were injured were part of us in a way.
"The fact that somebody from Cardiff - which is also a part of us - could have done that was very very saddening for us, but that said he could have come from anywhere."
The 12 Welsh mosques, including buildings in Cardiff, Newport, Swansea, Wrexham, Bangor in Gwynedd and Rhyl, Denbighshire, open as part of the UK-wide Visit My Mosque event.
It hopes to show that mosques are more than just places of worship.
In the hall attached to the Dar Ul-Isra Mosque, the First Cathays Al Huda - made up of 250 Beavers, Cubs, Scouts and Explorers - is based and with a waiting list of 140, is one of the busiest in the UK.
Group leader Maisha Khan said she can see the girls growing in confidence every week.
"When they first start Cubs you get a few girls who are quite quiet, quite shy, but as they go on they become more confident and you see them grow as people and that's an amazing thing," she said.
It is used for meetings all week, while inside the mosque itself, classes are held.
"Islam is a complete way of life and aim of Islam is to get a balance to ensure we've got good spiritual, emotional as well as physical wellbeing," said Dr Mohammed Mustafa, a GP.
"We have regular exercise classes from yoga to Pilates to kickboxing, all in the spirit of having a more holistic approach to practising good faith, so it's more than just the ritualistic prayers that some people might be accustomed to."
Ms Morris acknowledged some visitors may feel nervous and worried about what to wear for Sunday's event.
But she added: "I think we can be an incredibly positive force for good within the local community.
"We do have a lot of work to do to dispel misconceptions that the wider public has about us but I think that's something we can do bit by bit by sharing and opening ourselves up to our neighbours."