Violence and poor parenting 'major poor health contributors'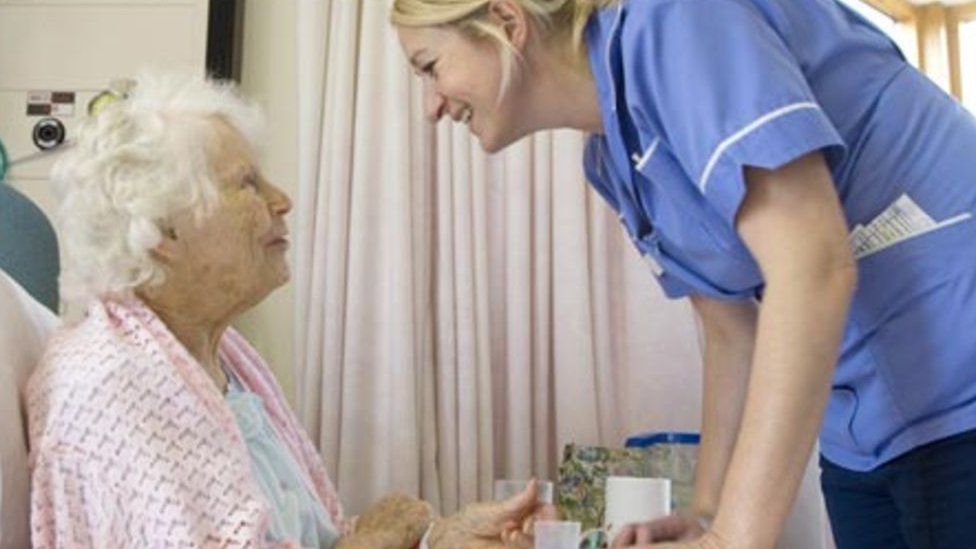 Violence, poor parenting and isolation are new major contributors to poor health, according to the public.
It is one of the first of its kind to ask the nation what they think are the main health priorities.
Chief Medical Officer for Wales, Frank Atherton, said the study showed Wales had a "strong awareness" of public health issues.
The report was authored by Public Health Wales and Bangor University.
It asked people over-16 about their healthcare priorities, what issues they thought surrounded poor health and where they go to receive health-related advice.
When asked which issues were the biggest contributors to poor health, smoking, drug abuse, alcohol misuse and physical inactivity were among the top five answers.
However, people agreed that social isolation, poor parenting and violence are new major contributors.
The study also asked the public where they find information about health and wellness.
Where do people find information about staying healthy?
The leading sources included:
Chatting to friends, family and colleagues
Internet searches
Speaking to a doctor or nurse
Health documentaries on television
TV news
Analysis by Owain Clarke, BBC Wales health correspondent
When we report on the NHS and health more generally sometimes we try to second guess what the public might think.
This new study, one of the first of its kind, gives us perhaps the most detailed answers yet.
Some findings are quite striking:
* People are more likely to get information on living healthily by chatting to family and friends or searching the internet rather than talking to a health professional
* More than a third of respondents are worried they might pick up an infection in hospital
* Only a third say their GPs give them advice on living healthily
* And at a time when the debate is usually centred around meeting the needs of an aging population, 55% think if public services had extra cash to spend the money should be spent on children
It's no surprise that some of the questions are centred around policies - public health bodies are likely to support the likes of banning adverts for alcohol and junk food.
But as a snapshot of opinion, the research provides enough food for thought.