Conner Marshall's mum tells pupils of organ donation decision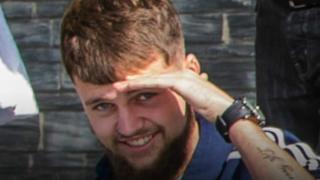 A mother whose son was murdered in a brutal attack hopes telling his story to schoolchildren will prompt families to talk about organ donation.
Conner Marshall, 18, died after being attacked at Trecco Bay caravan park in Porthcawl, Bridgend county in 2015.
His injuries were so severe only his liver and kidneys could be donated but went on to save three lives.
His story has been included in a lesson pack for pupils aged 11 to 18 that will be rolled out to all schools in Wales.
His mother Nadine Marshall from Barry, Vale of Glamorgan, said her son was passionate about organ donation.
She recalled a conversation they had when he was 15, adding: "He was all for it. I remember him saying, 'who wouldn't want a bit of this' in his humour-type of way.
"You have a conversation without ever realising it might be for real."
Four days after the attack Mrs Marshall and her husband were confronted with this decision. Even though they knew Conner would want his organs donated it did not make consenting any easier.
"When I first met the donor nurse it was a difficult conversation. I felt he'd suffered enough and didn't want him to be in any more pain, I know it sounds daft," she said.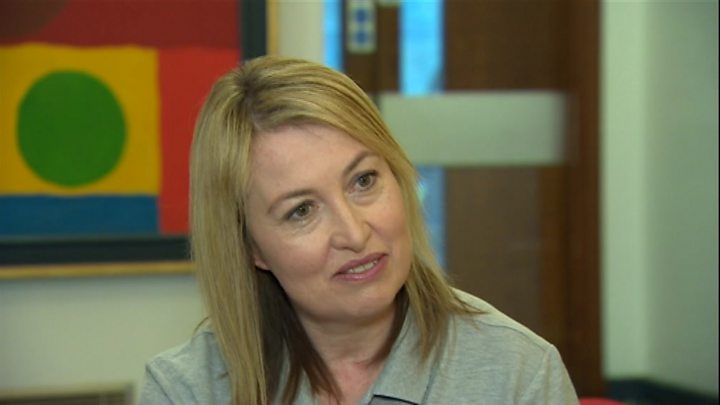 "But it was what Conner wanted and as his parents we only ever wanted him to be happy and we knew he wanted to do it so we had to honour what he believed in."
She hopes hearing Conner's story will encourage families to talk about organ donation
"I don't know if it's a British thing but it's not talked about," Mrs Marshall added. "It's seen as a morbid, dark and gloomy thing but Conner didn't see it that way."
And she is proud of her son's decision to be a donor, saying: "It was such a big decision for a young person to make and I'm proud he could do that.
"I think it shows strength of character and empathy."
She said the pack for teachers includes a video where she is interviewed about her son's donation and a selection of questions and scenarios for pupils to work through.
Adults in Wales are presumed to have consented to organ donation unless they have opted out.
It means unless somebody registers to opt out, their organs will be donated after they die. But family members can still go against that decision.
The Welsh Government said it had produced the packs in collaboration with NHS Blood and Transplant and following a pilot at a school in Swansea it would be officially launched across Wales in March.